Whatsapp is one of the most popular messaging apps out there, but it's far from perfect. From privacy-related concerns to other disadvantages, the Cons might scare some people and move them away from the app.
Today, we're going to look at the complete list of Pros and Cons that WhatsApp has in order to make an educated decision whether to continue using the messaging app – or start using it if you haven't tried it yet.
And even though both lists will be pretty long, with important Pros, as well as Cons, my personal conclusion is that despite all bad things, Whatsapp is still an amazing instant messaging app that has a lot to offer and can be used without a problem.
But you can decide for yourself if that is indeed the conclusion in your case. Let's check out all the WhatsApp Pros and Cons below!
Pros of Using WhatsApp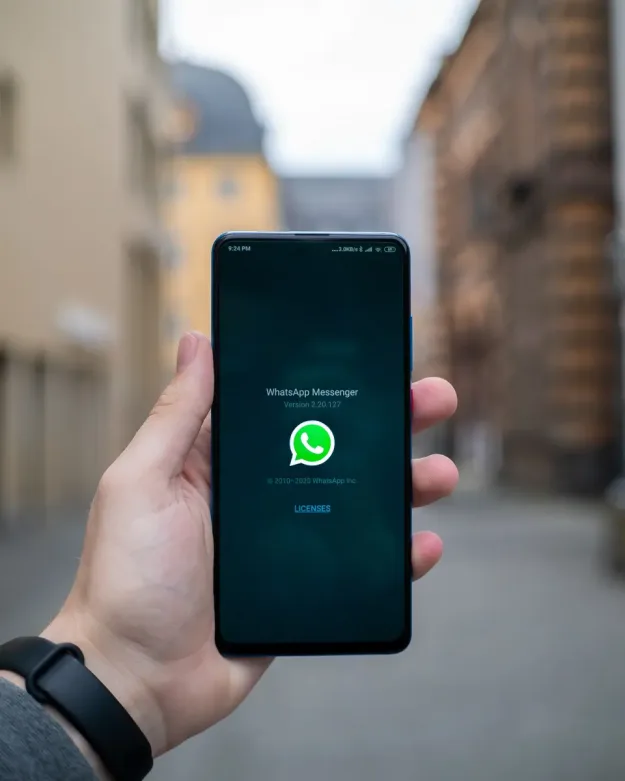 We're going to start with the Pros of the instant messaging app, because they are the most important and a lot more than the Cons.
1. Free audio and video calling
You can call any contact on your list in audio-only or video calls, free of charge. You do need an active internet connection for this, but the App itself won't charge anything for your calls.
Even better, the app is optimized and uses minimal amounts of data, so even if you are on a metered internet connection (such as mobile internet), you won't use a ton of data for voice or even video calls.
This offers a huge advantage to those who don't have amazing phone plans, as well as for international calls.
2. Extra safety (through encryption)
WhatsApp uses end-to-end encryption to keep your messages as safe as possible. This means that only you and the person you are chatting with will be able to see the contents of your messages, be them text, photos, videos or audio clips.
Not even WhatsApp or its developers have access to these archives, so you can rest assured that your conversations are as safe and private as possible.
3. Free to use & no ads
One huge advantage of the app is that is is completely free to use. Not only that you don't have to pay anything to use WhatsApp, but there are also no ads or offers to bug you when using it.
It's truly perfect from this point of view and almost unbelievable – but true.
4. Multi-platform (including laptop/desktop app)
You can use WhatsApp on any platform and chat with people on various platforms, as long as they have the app itself installed.
This means that you can install it on Android phones, as well as iPhones or iPads, but also on desktop computers and laptops. For the latter to work, you do need an account created on your phone… but apart from that, you can really use it on any platform and chat with people on any platform. Pretty cool!
5. Easy group chat
It's very easy to create groups and chat with multiple people in the same group. This makes it an ideal messaging app for businesses, projects or just your regular groups of friends.
Only group admins can add new members (and promote others to admins), but apart from this you can chat with anybody in the group and share files.
It's easy to reply to individual messages by simply swiping right over them, which helps a big in keeping the otherwise pretty chaotic WhatsApp groups a bit more organized.
6. Easy to delete messages from chats
For one hour after sending a message to a person or group, you can delete that message for all users. So if you mistakenly send a message to the wrong person or group or if you simply want to unsend it, as long as you realize your mistake within one hour, you can easily delete it for everyone.
After one hour, you can still remove any message from the chat archive, but only for yourself. The other user(s) it was sent to will still see it in their own personal archive.
7. Delivery status of messages
It's very easy to know if your message was successfully sent, received and/or read. WhatsApp uses a small icon of various colors to give you this useful information.
If the message was successfully sent, it will have a single gray check mark next to it. Two gray check marks tell you that the message was successfully delivered. Two blue check marks mean that the message was read.
8. You can send various types of files
You can attach and send various types of files and send them to any of your contacts (or groups you are part of). This includes all sort of files, from documents to photos, audio files and videos.
9. GIFs are supported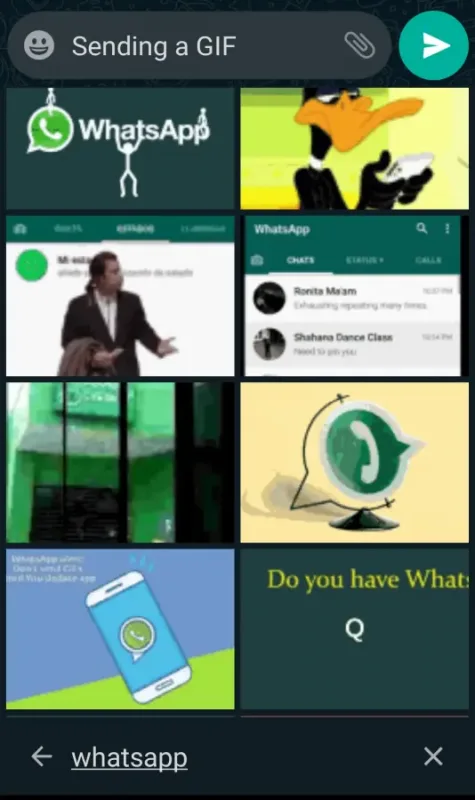 If you want a bit of animation and extra fun in your chats, you can easily send GIFs through WhatsApp.
Tenor is natively integrated with the app, giving you access to hundreds of thousands of GIFs. Just use the search form to discover GIFs you are interested in and send them with one tap to your contacts.
10. Share live location
A very useful feature for letting somebody know of your exact location: share it directly in the app.
So if you found a new restaurant or pub you want your friends to come to, or if you're simply in a location where you want to meet with other people, it's extremely easy to share the said location in a few taps.
11. WhatsApp stories and broadcast lists
Similar to most social networks out there (or other messaging apps), WhatsApp now allows you to share stories that will only be visible to all your contacts for 24 hours.
Also, if you want to send a message to various different people without creating a group, you can do so by using the broadcast lists feature. You can save these lists for later use and send messages to multiple users at once – pretty handy!
12. Siri integrated
iOS users should be happy to hear that the app comes with Siri support. This means that Siri can read messages or send messages, as well as place calls to your contacts.
13. Very easy to use
You don't have to be an expert in order to use WhatsApp without problems. While some of the features might require a bit of playing around, the app itself is straightforward and easy to use.
If you have used other messaging apps before, you should have absolutely no problem feeling at home with WhatsApp. Even the more advanced settings (that 90% of users probably don't even care about) are just one or two taps away.
14. Easy backup and restore
You can easily backup your entire chat history and have it transferred over to a new phone. You can also change your current phone number and continue where you left off by using this backup feature.
Backups will be saved to your Google drive account and can be disabled if you don't want them. Alternately, you can set back-ups but ignore videos (to keep file sizes low).
You can access all back-up options by going to Settings – Chats and scrolling down to Chat Backup.
Cons of Using WhatsApp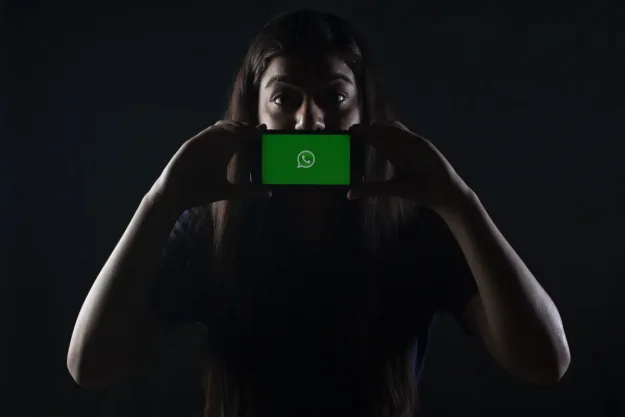 While the app is pretty good, it's not perfect. There are disadvantages that come from using it. Below, we're looking a the WhatsApp cons you should keep in mind.
1. Phone number required for adding contacts
In order to add a new contact, you need to know their real phone number. Same goes for people who want to add you – it can't be done without knowing their actual phone number.
While this isn't generally a problem, since you're only supposed to talk to people you already know, it might become one in certain situations.
2. Privacy concerns (groups and otherwise)
There was a big scandal recently regarding privacy concerns with WhatsApp, when it was revealed that some of your data was shared with Facebook.
According to their Privacy Policy, various usage logs are shared, which include how often and how long use use the app, your time zone and language, operating system and even IP address.
However, the actual content of your messages is never shared and can never be seen, heard or looked at by third parties.
Also, if you are part of a group, all the members of that group can see your profile picture and phone number. This is why it's recommended not to join random groups on WhatsApp, where strangers might be looking for such information.
3. Internet required to use
The app is pretty much useless without internet. This does make sense, of course, so you won't expect to be able to chat with friends if you or they don't have an active internet connection.
4. You're always signed in
You can't sign out of WhatsApp. You're always signed in, meaning that if somebody gets access to your phone, they can get access to all your chats and contacts without any additional challenges.
So make sure that you always keep your phone near you and set up that PIN code to make it difficult for others to access your personal chat logs.
5. Can download a lot of files on your device
If you don't tell it to do otherwise, WhatsApp will automatically download all files – including large video clips – that are sent your way. This includes photos and videos from groups you might not necessarily be interested in.
And while there are limits in place in regards to the maximum file size you can send (more on this below), they can quickly add up and eat your phone's storage.
Fortunately, you do have settings to activate for some control over this. For example, you can instruct WhatsApp not to download files unless you tap them.
But make sure to delete them periodically if you don't want to keep them, otherwise you'll risk running out of storage sooner rather than later.
6. Can't edit contact names
The app syncs with your phone's contact list and whatever name you're using for those contacts will be used by WhatsApp. You can't edit those and change them unless you actually change the name in your phone's contact list.
While this is not really a huge problem, it can be considered a Con in case you want extra control over the names of your contacts for easier identification or anything like that.
7. File size limitations
While you can send various file types via WhatsApp, you can't send huge files to your contacts. Looking at Con #5, this is a good thing, but in some cases it's annoying.
For photos, video and audio clips, you can only send files that are at most 16MB in size (which isn't a lot!). However, documents (including zip files of larger video clips, for example), can be of up to 100MB each.
So if you really need to send a larger video, you might still be able to find a workaround.
Is WhatsApp safe to use?
Yes, considering all Pros and Cons, we can conclude that WhatsApp is safe to use. While no app out there is 100% safe, WhatsApp is one of those that takes privacy and security seriously. Their end-to-end encryption ensures the safety of your messages, while the app itself is well protected against external attacks.
Of course, you should still practice general caution when using the app. Don't share your contact details with strangers and be careful with the groups you join.
Links to dangerous websites can be shared there by users and some of your details (especially your phone number) are visible to all people in a group, as well as all your contacts. In other words, this is not a social media app, but an instant messaging app where you should only interact with people you personally know.
Conclusion
The Pros far outweigh the Cons when it comes to WhatsApp and what it offers. The fact that it's such a popular app already means that chances are that everybody you know already uses it or has it installed on their device, which makes communication a lot easier.
While not perfect, it is certainly one of the best messaging apps out there and it remains our favorite. It has been #1 for years already and we don't see that changing anytime soon.
But now back to you. Are you aware of some additional PROs or CONs that we haven't highlighted above? Let us all know by sharing your thoughts in the comments section below.