We live in the tech era and while free WiFi is becoming a norm in many public areas, getting free internet at home, without paying is not that common. But in today's article, we're going to find what options we have to get free internet at home, legally.
The easiest way for you to get free internet at home is getting one of the many free WiFi internet options available around. In some places, this is easier than in others.
But we're going to go through all the methods that you have on hand to legally get free internet at hope without paying. So if you're interested to keep browsing without spending a single extra dollar on the internet, read on!
How to get free internet at home without paying
Below, we're going to list the best methods you have available for getting free internet at home.
In most cases, we're going to talk about getting free WiFi instead of a cable connection, but even wireless internet can offer good download/upload speed.
1. Scan for free WiFi Hotspots
This is probably the easiest thing you can do to legally find free internet options for your home. And you will be surprised with the amount of options you will have in specific places.
Sure, if you live in a suburb or in a village that's far away from the city, chances are that you won't have many options, but it still doesn't hurt to try.
From people who intentionally decide not to block outside access with passwords to various other open sources of internet, the reasons why you might see more free WiFi hotspots when at home vary, but don't matter too much.
All you need to do is to scan for WiFi options on your laptop or your phone and look for any that doesn't have a lock icon or it or doesn't say "Secured".
In order to do so, on your laptop, simply click the WiFi icon in your taskbar and wait for the list to populate.
On your phone, go to Settings – WiFi and look at the list of available networks.
An open WiFi hotspot that you can connect to for free will look like the one below, at the bottom (very poor signal in my case, but still managed to find a free one although I don't live in a very crowded/popular area):
Simply connect to that open WiFi hotspot and you can enjoy internet for free at home, without paying!
Remember that in some cities in the world (a relatively limited number at the moment), the authorities are offering free internet access. These usually get congested really fast, but we are sure that they will improve over the years, as well as become more widely available.
2. Check for your provider's free WiFi
While this isn't 100% free, since you still need some sort of a plan with an internet provider, you might end up surprised to see that some providers offer some sort of free internet to their customers or even general public.
It's all a matter of visiting the website of various internet providers in your area and see what their offers are.
In most cases, if you are a paying customer already, you can activate an option in your account to get free WiFi access (activation process varies depending on provider – but do check your account and see how to do it).
In some cases, ISP providers will offer free WiFi internet even if you are not their customer, but with some limitations, either on transfer speed or amount of traffic you receive (or both).
But this is extremely useful if you want free WiFi internet at home, are already a paying customer but don't have a WiFi router yet. Or for those moments when you are outside and you just want a quick free internet session.
3. Use Wifi Free Spot
Visiting this website is like taking a trip back in time (at least at the moment of writing this article), but it's really worth it.
WiFiFreeSpot is a website that lists all the free WiFi options that you have in every state in the US, as well as other options like Airports that provide free WiFi, large companies that offer it or a list of hotels where you get free WiFi.
But the most useful thing for you will be the actual listing of free WiFi options in each state in the US. Just click the state you're living in (or planning to visit) and you will see most of the free internet options that you have available.
I am saying "most" instead of "all" because there are surely a lot more options available in each state – but this website offers a great deal of options, especially for those who don't really know where to start their search for free home internet.
4. Get free internet from Freedom Pop
Freedom Pop is a great source if you're looking for a bit of free internet – and many advantages. However, their offer of free internet over the years went down, but it's still better than nothing.
Freedom Pop now offers an interesting deal with 25MB of free internet per month (which is EXTREMELY low), but also unlimited free WiFi phone calls as well as free iMessages and RCS over WiFi. So if you're only planning to make WiFi calls, this is a perfect opportunity for you.
You will have to make a payment for this – but it's extremely low, of just $5 to receive a SIM card. Once you do and activate it, you can use the freemium plan which includes the options above.
The company offered in the past as much as 500MB of free internet, but they changed their offer over the years to what it is today.
25MB of data is basically nothing, but the unlimited WiFi calls and iMessages are really useful. Make sure to really check out their offer and see if they made further changes – we do our best to keep the article up to date, but things could still change without warning.
5. Get free internet from NetZero
NetZero is another company that offers not one, but two different options when it comes to getting free internet at home: a free mobile data plan and a free dial-up connection.
I know that when we hear "dial-up" we think that mid 90s are back… but that's one of the problems with free internet: it's not the best around. Still better than nothing!
NetZero also boasts speeds that are 5x faster than regular WiFi, so you won't get old trying to check your emails.
You also only get 10 hours of free internet each month, but it's better than nothing for sure. Make sure to check out all their plan's details on the official website.
If dial-up is not really up your alley (hey, it's the 21st century, after all!) they do offer another, more modern plan. Their mobile plan gives you 200MB of data per month, for free.
You will need to rent their NetZero Mobile Broadband device for 12 months (so it's not completely free, in the end), but the cost is extremely low and 200MB can be considered a decent amount.
6. Use your phone as a WiFi hotspot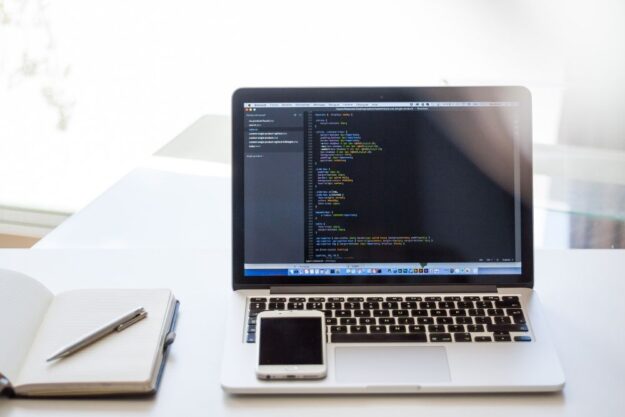 While this will indeed give you free WiFi internet at home, you will still need a mobile plan that offers you access to the internet. And in most cases, you have to pay for that.
But I am still sharing this method because many people don't know that they can turn their mobile phone into a router and get internet access on their laptop or Chromebook for free.
Most modern phones have the option to be turned into a WiFi hotspot (also called tethering).
This can easily be activated from your phone's settings and once activated, you can connect other devices to it by following the instructions on the phone. They vary from model to model, but it's really simple.
Make sure to select a strong password to prevent others from connecting to your mobile's hotspot. Also, keep an eye on the amount of data you consume, especially if you are on a limited data plan.
But fortunately, more and more providers are offering affordable unlimited mobile data plans. If you're on such a plan, you are in luck: simply activate the tethering (mobile hotspot) option on your mobile device and connect other devices – such as laptops, tablets or other phones – to use those resources.
7. Get free WiFi from your Neighbors
You will be surprised to find out how far you can go if you just ask. Be polite and maintain a good relationship with your neighbors and they might be able to offer you access to their internet connection, for free.
In most cases, for most plans nowadays, an extra user won't really bring down the speed or performance of the service, so they will not have slower internet if they decide to share it with you.
Of course, this doesn't mean that you should start abusing their good will and keep downloading loads of data or performing resource intensive tasks. But general internet usage like browsing the internet and instant messaging should only use up minimal amounts of bandwidth and keep your neighbors happy.
You could also make some sort of a deal with them and only use the internet when they are away from home or when they are not generally using it (if they are willing to share such information).
Also, you could try to return the favor in any way you can, like offering to take their dogs out for a walk, clean the yard, babysit their children or even bake them a cake every now and then as a thank you.
The world will really be a better place if we start helping each other AND be grateful when we receive help. And no, it's not a shame to ask!
8. Use InstaBridge on your phone
InstaBridge is a really interesting and potentially useful app that you can install on your phone from the Google Play store or the App Store.
It has a database of over 10 million WiFi hotspots worldwide, including the passwords to connect to them (if needed). As a result, you could have free internet at home – if you're close to such a hotspot, or on the go.
These WiFi hotspots are usually from cafes, restaurants and other public areas, so it's best to use this app when traveling and in need of internet access for a short while.
But under specific circumstances, you could use it to get free internet at home if possible as long as you are in range.
But since this would be a somewhat grey area if you choose this approach for getting free WiFi at home, it might be best to just ask the staff at the cafe if they would mind you using it (in most cases, they won't!)
9. Go for dirt cheap / shared cost options
Many people watching Netflix on their phone don't pay for a plan – or just pay a fraction of the cost, since the company allows more profiles to be created under a single plan.
A similar deal can be made when it comes to internet access in order to reduce costs drastically. Sure, it won't be completely free, but depending on how many people will share the costs, the fees will be minimal and you can usually get a really solid deal.
This works best in shared living spaces, so if you have a roommate or more, make sure to split the costs. This could go with neighbors as well – just talk to the people around you and see what options are available.
If that's still not an option, many ISP companies offer dirt cheap options or introductory deals to new customers. Therefore, you can get free months when signing a new deal (it's not uncommon to get up to 6 months for free) or reduced rates for a set amount of time.
When the contract expires, you can simply switch to a different company and take advantage of their deal, or maybe you'll be in a better financial position and simply afford to pay the monthly fee and continue with your existing company.
Either way, you have options, so make sure to research all internet service providers in your area and see what deals they have for new customers – usually, they are extremely good and cheap!
Conclusion
Getting free internet at home is becoming easier as time goes by. And even though in terms of speed, the internet you can get at home for free is in most cases acceptable at most, it is better than nothing.
We can only hope that, as technology evolves, it will be easier for us to get free, high quality internet at home or at least have dirt cheap options available worldwide.
Don't forget that, even if you don't manage to put any of the recommended methods above to good use, you still have options to enjoy free internet at your local library, in malls and coffee shops, as well as specific areas in the city.
Also, students will usually get free internet at school, so all you need is a good but cheap Chromebook and you're ready to browse the internet without any major limitations (although watching Netflix at school might be a problem).
If you managed to find other ways for getting free internet or WiFi at home legally, don't hesitate to let us know by sharing a comment below.