When it comes to binge-watching your favorite TV shows on Netflix, Hulu or Amazon Prime (or whatever streaming service you prefer) on a phone, you need one with a larger screen, good resolution and image quality, as well as solid battery life and processing power to deliver a stutter-free experience.
Today, we're going to talk about that, but on a budget: the best cheap phones for watching movies on Netflix, Hulu or Amazon Prime, budget smartphones that can handle video streaming without a problem as long as you have a solid internet connection available.
The good news is that we do have a lot of choices nowadays, because the technology is advancing quickly, meaning that we can get really good phones at low prices.
The challenge is to find really cheap ones that are still good – and that's what we're here for today! We looked at devices that usually sell for under $300 and selected the best of the best to share with you.
Even at these low prices, you will get some really high quality phones for streaming movies and TV shows on your favorite platform. Sure, you won't get the latest iPhone, but the truth is that you don't need one if you're looking for a solid phone with decent performance, which is also perfect for streaming movies..
With these in mind, let's not waste any time and instead let's check out best budget phones for watching Netflix, Hulu or Amazon Prime in 2021!
We're going to talk about each model in detail below, but if you're in a hurry and just want to quickly browse through the options, the table below will surely come in handy.
Please note: We get commissions for purchases made through links in this article.
Phone
Details
Nokia 5.3

Cheapest option
Pros: 6.55″ display, amazing specifications
Cons: little storage, mediocre sound quality
Check Price
BLU G90 Pro

Pros: 6.5″ display, Great image quality
Cons: Poor sound quality (speaker easy to cover)
Check Price
Xiaomi Redmi Note 9S


Editor's Choice



Pros: 6.67″ display, great image quality, good cameras
Cons: Bulky build & slightly heavier than most
Check Price
Samsung Galaxy A51

Pros: 6.5″ display, good image & sound quality
Cons: gets sluggish sometimes
Check Price
OnePlus Nord N10

Pros: 6.5″ display, 5G, Dual Speakers, 90Hz refresh rates
Cons: More expensive
Check Price
Best Budget Phones for watching movies
If you want to find out more details about the recommended models – and why we chose them – check out the reviews below.
Note that the phones are listed from the cheapest to the most expensive at the moment of writing this article.
Nokia 5.3
The true glory days of Nokia phones might be well behind, but this doesn't meant that the company no longer produces good phones. This model is really good as an extreme budget option, normally selling for under $200.
For the money, you get a decent Android phone with a large screen (6.55″) with good image quality and HD+ resolution.
It's not the best display you will ever see, but the image quality is more than decent (with a resolution of 1,600px x 720px, 267ppi).
It comes with some surprisingly solid specifications for its price. It is powered by an octa-core Qualcomm Snapdragon 665 processor (2 GHz), as well as enough RAM to support multitasking and flawless video playback.
It only has 64GB of internal storage, which isn't very much – but you can add up to 512 extra GBs with a SD card.
A big advantage is the fact that it does have a 3.5mm jack, meaning that you can plug in external headphones and speakers. This is a really good thing, because the speakers it has are delivering a mediocre sound quality.
A similar thing can be said about the cameras as well. Sporting a quad-camera setup (13MP main one, 5MP wide one, and two 2MP cameras for macro and bokeh photos), the Nokia 5.3 doesn't really impress in terms of image quality.
You can still shoot some really solid photos and videos, but there are much better options out there.
However, have in mind that you don't pay a premium for this model, and you still get a lot for the money!
The battery on this model is decent, too. At 4,000 mAh, it's not the best battery you will see, but it can still offer a full day of usage without problems – even up to two days if you don't use your phone a lot.
It does come with an USB-C charger that allows fast charging (but no wireless charging), it has a fingerprint sensor… so you're really getting a modern device for the money.
Our main goal today is to find good cheap phones for streaming movies – and the Nokia 5.3 is one of those phones. It offers an excellent performance thanks to its solid specifications, it has a large screen with decent image quality… it's surprisingly good for such a low price!
Click here to check it out on Amazon
BLU G90 Pro
BLU is probably known as the cheap brand available in the US and even though they're not really offering any high end models, they do offer good products at low prices, which is exactly what we need.
In this case, the G9 PRo is powered by the Mediatek Helio G90T Octa-Core 2.0GHz processor, it has 4GB of RAM and the Mali-G76 GPU. While these are not really top end specifications, they are more than enough for general use and streaming movies (and even some gaming!).
It also offers what I would consider good storage – 128GB of internal storage, plus a microSD slot, but only up to 128GB extra are allowed. Still not bad!
The Blu G90 Pro has a vivid 6.5" Full HD+ infinity display that delivers a really good image quality. I've seen better, to be honest – but still most users will have absolutely nothing to complain about when it comes to the quality of the image.
The camera is not its strongest point, but it still offers three back cameras with a main 48MP one that will take at least decent photos, plus a 32MP selfie cam.
You can't really expect top notch specifications everywhere at this point range, but at the same time we've seen much worse cameras overall. Still, the cameras have been upgraded compared to previous models, and you will sometimes be surprised with the solid quality of the photos taken.
A nice advantage that this device offers over the previous models is that it can be charged wirelessly – a nice touch that helps you watch your favorite movies and shows without interruption (or the need for a cable).
But it also supports fast charging via USB-C cable, which is a good thing in my opinion.
It features a single speaker at the bottom of the phone, delivering mediocre sound. Also, you will sometimes cover it with your hand (depending on how you hold the phone), muffling the sound even more.
But it does have a 3.5mm jack, so you can connect your wired headphones or external speakers for an improved sound experience when watching your favorite shows and movies.
The battery is also better than what the previous model offers: at 5,000mAh, you get a good battery that can keep the phone running for longer. Perfect for binge-watching your favorite shows!
Click here to check it out now.
Xiaomi Redmi Note 9S – Editor's Choice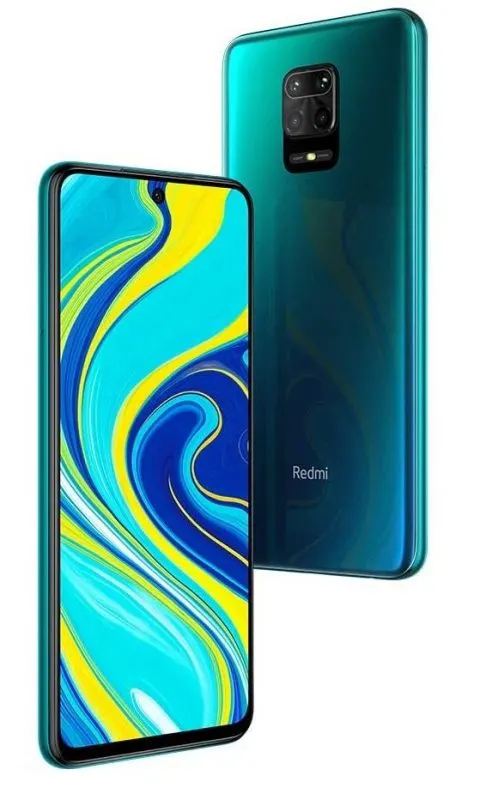 When I bought this phone for my wife, she wasn't impressed at first. A cheap phone like this one can't really be good. Now, a few months after getting it, she absolutely loves it. I am sure you will love it too – it's just perfect!
Offering the best price / performance ratio, the Redmi Note 9S offers some surprisingly advanced features.
It is powered by a really good Qualcomm Snapdragon 720G octa-core processor (running at 2.3 GHz), and also offers 6GB of RAM.
The GPU isn't as impressive – we're talking about an older Adreno 618 graphics processor, but it still does a really good job when it comes to delivering a solid movie-viewing experience.
This recommended model also offers 128GB of storage, which is usually more than enough – but if you disagree, you can expand it with an external microSD card.
What you will like about this phone, though, is its huge size: it offers a large, 6.67″ display with 1080 x 2400 pixels resolution and 395 ppi desnity, which results in very crisp and beautiful image on the screen.
The big an vibrant display is powered by an equally solid battery – 5020mAh, offering enough power to last more than 24 hours on a single charge.
Despite the fast charging option, it seems to charge a bit slower than other models though. It is also a bit heavier and bulkier than most phones – but it's a large one, so not really a huge surprise.
What matters the most to us is the fact that this phone is perfect for watching movies and it sells at an incredible price.
It also offers a decent audio quality (although still has just one speaker), but also a 3.5mm jack so that you can connect external headphones if you want a better sound.
It also has surprisingly good cameras for its price, being able to take some very good looking pictures and videos. It has a quad-camera setup with a 48MP main camera and a 16MP selfie one.
In all honesty, you will be pleasantly surprised by this phone, which is actually our top recommendation today.
Click here to check it out on Amazon
Samsung Galaxy A51
It might be a bit surprising to see a Samsung phone listed on a budget phone list – but here you have it! An otherwise good device, offering great quality and not just the brand name.
In terms of performance, this model runs on an octa-core, 2.3GHz processor, with 4GB RAM and a Mali-G72 GPU. I would consider these pretty standard specs for a phone in this budget range.
For some strange reason, the processor does tend to get a bit sluggish every now and then – but in terms of video and movie playback, you won't have any complaints!
What sets it apart is Samsung's really high quality Super AMOLED display. Offering Corning Gorilla Glass 3 technology (increases the durability of the display) and a resolution of 1080 x 2400 pixels, the 6.5″ display deliver really crisp and vibrant visuals. Nothing to complain about here!
The sound quality is also pretty good for a phone selling at this price. And if you're not satisfied with the mono speaker, the model also has a 3.5mm jack which allows you to connect your headphones.
In terms of storage, the Samsung Galaxy A51 offers 128GB, but that can be expanded even further with a microSD card.
Another potential bonus for those who use more SIM cards, is that this model has dual-sim capabilities.
Finally, the cameras on this model are really good. Although not as good as those on Samsung's flagship models, they perform really well and have a solid AI to help you take amazing pictures.
The device comes with a quad-camera setup on the back (48 MP + 12 MP + 5 MP + 5 MP) as well as a 32MP selfie camera with HDR. You will be able to shoot really good photos and videos with this one!
It has a smaller batter than other models on this list – at 4,000mAh – but that still offers a bit over a day of regular use on a single charge, or around 14 hours of continuous video playback. Which is hopefully more than you need!
All in all, if you're looking to get a better known brand phone, this one will do the trick. We still believe that you get a bit more value from the other recommendations on this list, but by no means this is a bad phone. On the contrary!
Click here to check it out on Amazon
OnePlus Nord N10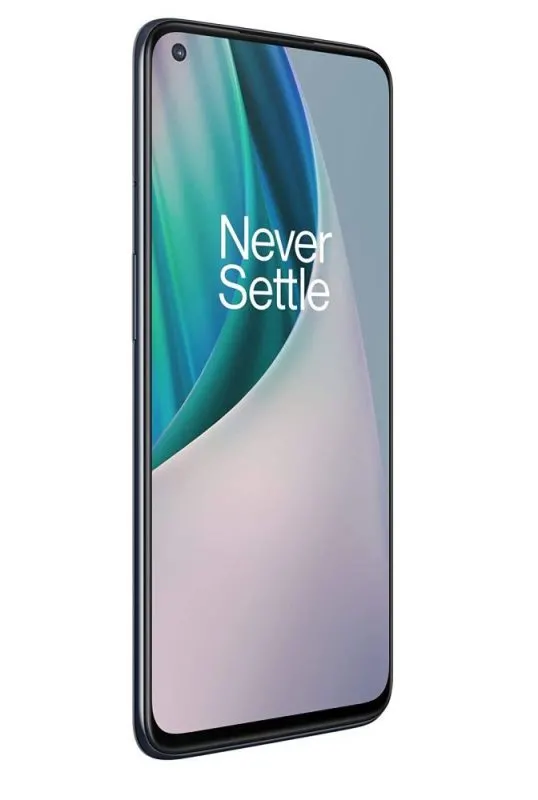 If you're ready to go to the top of our recommended budget, then the Nord N10 is definitely the phone you were looking for. Sure, it's a bit more expensive than the others, but it offers a lot for the money.
One of its main features is the 90Hz display. Most phones (and all the others on our list) have a 60Hz refresh rate. The higher one offered by this model results is smoother video playback, as well as more responsive screen.
The 6.5″ display, as a result, offers a really solid image quality and vibrant colors. The sound quality is also decent but like all models, it has a 3.5mm jack for you to easily plug your headphones in. This model also has dual speakers, which offer an improved sound quality over the mono-speaker models.
In terms of performance, it offers a solid 6GB of RAM out of the box, powered by the SM6350 Snapdragon 690 5G, it has an octa-core CPU running at 2GHz. It also comes with the Adreno 619L GPU.
Not out of this world specifications for sure, but for video playback (and general use), they are really good.
The phone offers 128GB of internal storage, but you can expand that easily with a microSD card.
The phone also comes with a pretty solid quad-camera setup (64 MP main camera, 8 MP ultrawide, 2MP macro and depth camera) as well as a 16MP selfie camera.
It can take some really good photos, although it doesn't perform very well in darker environments. Also, the macro camera could've been a bit better. But we're not purchasing this model for the cameras, we want a solid device that offers good video playback options. And it does!
It also comes with a decent battery and fast charging. It is also 5G compatible, for a really well rounded up device to have on our list.
Click here to check it out on Amazon
Conclusion
And these would be our recommended smartphones for streaming Netflix, Hulu or Amazon Prime videos.
These are all budget options that deliver an amazing quality for the money and we're sure that, no matter which phone you choose, you will be extremely satisfied with it.
If you still can't decide, take my word and choose the Redmi Note 9S. You won't be disappointed!