Mining cryptocurrencies with a laptop is not the easiest thing to do – if you go for the top ones like BTC or ETH, you will most likely never make a profit. Instead, you should opt for some easier to mine cryptocurrencies (altcoins). And in today's article, I will tell you which are the easiest cryptos to mine with a laptop in 2020.
Do have in mind that chances of you getting rich out of this are slim to none as you won't be able to mine a lot with most laptops out there. But as long as there's still a chance and even better, there are nice profits to be made, why not give it a try?
In order to help you achieve that goal, we've decided to write today's article and share with you the best cryptocurrencies that you can mine with your laptop in 2020. And in case you're still looking for that laptop to do the mining from, we've already recommended the best of the best in a previous article – make sure to check it out!
Before we get to the actual list, there are some questions that must be answered, in order to make sure that you understand how this entire mining process works. I have to do that because, in most cases, mining cryptocurrency with a laptop isn't really recommended.
The competition is huge and there are companies dedicated to mining alone, so a person with a laptop can rarely have an impact – especially when it comes to the top currencies out there.
But if you make the right choices, you'll do a lot better than others who try to mine cryptocurrencies and maybe make some profits too. So let's get this started and let's find out everything about the easiest cryptocurrencies to mine with your laptop!
CPU vs GPU mining
There are two ways to mine cryptocurrency: by using the CPU (processor's power) or the GPU (the graphics card's power). On most occasions, the GPU mining is much better and offers better returns than CPU power because it simply has more processing power overall.
This means that your laptop would require, in most cases, a dedicated graphics card in order to do some solid mining. Any dedicated card is good, but the more recent and powerful, the better.
You can still mine cryptocurrencies without a dedicated card, or by using the CPU only, but your results will be even lower. If you want to get even more into the details and technicalities and learn why the GPU mining is better than CPU mining, you can check out this article on the Bitcoin wiki.
Proof of Work vs Proof of Stake mining
These are two different concepts, used by different coins out there which decide how the mining rewards are offered. Each has its own advantages and disadvantages, but one of them might be better for mining on a laptop – and that is Proof of Stake.
Proof of Work rewards miners based on the mathematical equations solved by their computer. The better the performance, the higher the rewards. But since we're doing the mining on a laptop, even a top notch one won't be able to compete with a room full of mining rigs and therefore the rewards will be minimal. You can still get very nice profits if you choose the right PoW coins, though!
Proof of Stake, on the other hand, rewards miners (which are actually called forgers) for owning a stake in the blockchain. This is a lot easier to do, since it is all resumed to simply storing all your coins in a dedicated staking wallet. This requires less electricity and usually gives better returns on lower performing computers and mining rigs, including laptops.
Of course, not all cryptocurrencies are created equal. Some are worth more than others, while some are easier to mine than others. There are a lot of things that you have to consider apart from the type of mining and the method the coin uses to reward its miners. We've tried to do all the analysis for you and selected our winners.
But remember: mining is, like most things related to cryptocurrencies today, speculative. If you only have a laptop to do the mining from, it's best to go for the coins that aren't already mined by everybody. This gives you a bigger chance at high profits in the future, anticipating big price gains for the coins you mine.
And now that we have a better understanding of the system and how the whole process works, let's check out below the thing we're here for!
What's the best crypto to mine on a laptop in 2020?
JSEcoin
At the moment of writing this article, JSE Coin is the easiest coin to mine and a truly revolutionary one, that is. The fact that makes JSEcoin so unique is the fact that you mine it with your browser! So even if you have a laptop with very low stats, you can still do some solid mining here and it's definitely worth trying.
I've been personally mining this one for a long while now and I have a lot of faith in it, recommending it over and over again since 2018 – and it has grown a lot since. It's true that it didn't go to the moon as I expected it to do during its beta stages, but it's still here and ready to help you make money.
The concept behind this coin is that it helps website owners monetize their content without blasting its users with ads. It's an interesting concept that I had a lot of faith in, but it didn't pick up (yet) as much as I thought it would.
Still, for the regular user, simply heading over to the JseCoin platform, signing up and using the browser to mine will generate coins that can be later on sold for a profit – all for minimal costs to the user. Probably the easiest of its kind to get into and it can be done with the cheapest laptops as well!
GRIN
This is one of the newer currencies on the market and while it still has to pass the test of time, it's one of the easiest to mine from a laptop at the moment. It has a lot of support from the community, which is always a good sign: this means that there will most likely always be people interested in trading it.
This is mostly a privacy-based coin, which explains the massive support it got since its launch. You can mine it both it CPU and GPU, but the latter is recommended. Not ideal for a laptop, but as I said, it's still one of the easiest ones to mine this year.
Ravencoin
Another newer coin on the market, this was considered, soon after it launched, one of the easiest ones to mine. Of course, things have changed now, but it's still a cryptocurrency that can make you some profits.
One of its main points of attraction is the fact that it uses an X16R algorithm, which is actually a set of 16 algorithms used for the mining rewards, making ASIC machines that would give home miners real headaches a lot less useful. Therefore, this coin is a lot easier to mine, even today.
Monero (XMR)
Monero used to rank higher, but even today it is still relatively easy to mine on a laptop, using CPU or GPU. The competition is increasing here and I believe it will only go up this year, but it's still worth trying as it is the best priced coin on our list at the moment and people are making nice money from mining it.
What does Monero do? It is a coin that focuses on decentralizing money transfers and offering privacy and security. This coin is basically untraceable, which is a big bonus for many people out there. It has also been growing steadily since launching in 2014, from $2.50 per coin to a maximum of over $400 per coin during the golden times of altcoins, but right now it seems to have stabilized to around $85 per coin.
DigitalNote (XDN)
DigitalNote is one of the cheaper currencies at the moment – and one of the cheapest that I consider to have a future in the cryptocurrency world. At the moment of writing this article, one coin costs about $0.0005, but that's still a huge increase from its original price of $0.000019 when it launched, but still a long way behind its maximum price in January 2018 – $0.01.
With these in mind, XDN is extremely easy to mine and profits can go up in a short amount of time if it manages to increase its price in the next years. Which could happen, since it has an interesting new take on the cryptocurrency world, offering Blockchain deposits with interest as well as CPU-efficient ASIC resistant mining.
Litecoin (LTC)
We're moving to another higher priced coin that has its surges and drops in popularity and price. Although highly volatile, it keeps growing on an year to year basis and still delivers some nice returns to those who decide to mine LTC.
Mining this coin is a lot cheaper than mining Bitcoin or other larger coins out there and it's still one of the best coins to mine even if you don't have an amazing GPU. Do some testing with this one and you might end up very satisfied with the results.
It had a really nice spike in value back in Januart 2019 and it's doing really nice right now. If you manage to get the timing right, you could be up for some really nice profits with this one!
Electroneum (ETN)
We're now moving to lower priced coins as these have the potential of giving the biggest profits in the long term. Because everybody understands that a coin that costs 1 cent will make you way more profits if it gets to $1, instead of one that grows from $100 to $150.
And ETN could be one of those coins! Powered by a mobile app and offering secure, anonymous payments, it has a ton of potential and room to grow and I'm ready to say that it will be one of the bigger coins some day. Very easy to mine at the moment, too!
The problem with this coin is that it hasn't really managed to record any major spikes or uptrends recently… but the fact that it is getting ignored by the big players could be an opportunity for the home miners.
ByteCoin (BCN)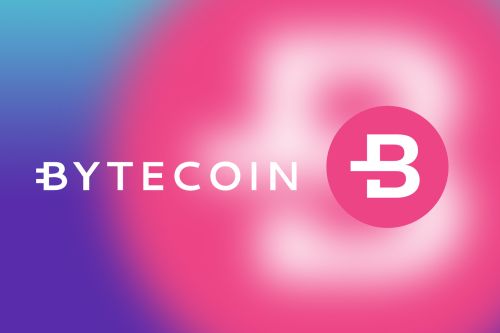 You'll like one thing posted on their website if you're looking into easy ways to mine cryptocurrencies: "Bytecoin algorithms offer no advantage to GPU mining which means that you can mine even with an average office computer. There is no need in buying ASIC devices."
Although this is clearly one to look for in the future as its current price is very low, it has a pretty active community and there are hopes that we'll see some good products launched on their platform soon. Nothing to really write home about right now, even though we're talking about almost instant transactions that are secure, private and with low fees… but there's always a chance that things will change.
ReddCoin (RDD)
A very good coin that could really make it big if it manages to get approved by the big social networks out there. Because that is what it's considered: a social coin for tipping users, as well as sending or receiving money. They already have bots that work well on Twitter, Twich or Reddit, but hopefully there will be some official partnerships to boost the coin's value.
Until that happens, though, you can start mining and enjoy the increase in price when it happens. If it happens – as there's always the risk it will never go higher than it is currently.
Conclusion
These would be our recommendations at the moment. Basically, going for any type of low value coin could reward you in the future if the said coin's price records a massive spike. It is doable, but it's also a risk – so if you want to play it safe, you should go for the coins that are already sold at higher prices.
Please note: All the advice in this article is a personal opinion and shouldn't be taken as financial advice. You are the only one responsible for the choices you make as the cryptocurrency world has proven to be extremely volatile.