Choosing the right console can be tricky if you're new to the Xbox landscape or want to upgrade from your Xbox One X. After all, there are a handful of letters on the Xbox spectrum.
When Xbox announced Project Scarlett, eventually leading into the Series X, many went gaga over its promise of superior graphics, performance, and compatibilities. However, choosing whether to upgrade isn't just linear. You must consider budget, play style, and your current display.
In this quick guide, we'll compare the two side-by-side, which should provide some perspective into whether an upgrade is worth your investment.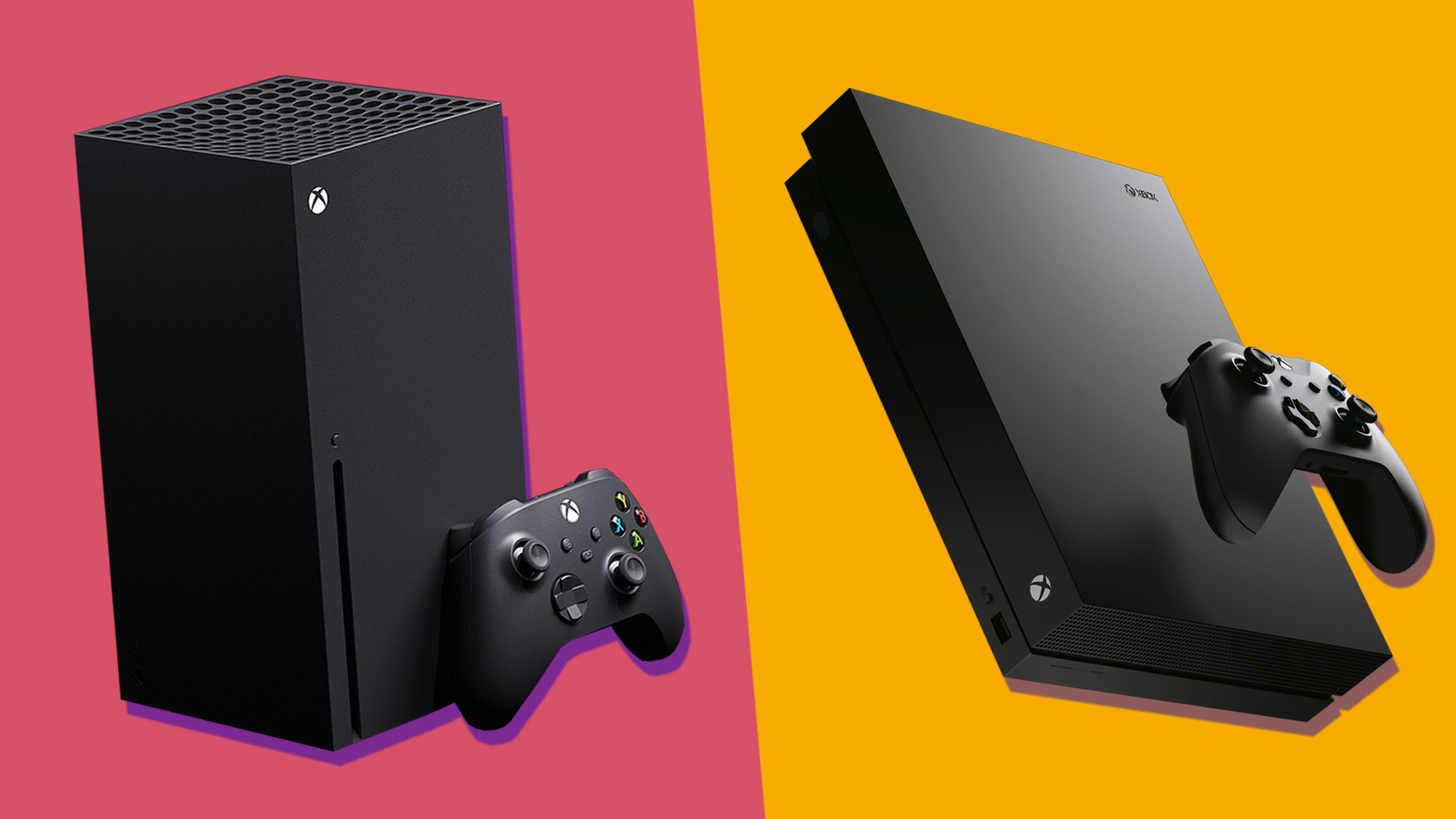 Availability
Microsoft is no longer actively producing the Xbox One X, so you may need help finding one at your local game shop. Of course, you can still purchase it online, though pinning a price down may be tricky.
By comparison, the Series X is everywhere at a rough price of $499.99.
Design
Unlike its predecessors, the Series X is a standing unit, though you can technically lay it on its side if needed. It's also comparably larger than the One X, thanks to heat dissipation technology (a must for this console, considering it's twice as powerful).
Admittedly, both are prone to overheating, so where you place either of your consoles will make a difference in its performance and longevity. Both consoles are relatively noisy due to hardworking internal fans.
Controllers
While the One X and Series X controllers look virtually identical, the latter boasts a share button and a slightly revamped D-pad design. There isn't much of a comparison to make here. Plus, the original One X controller is compatible with the new Series X console, so an upgrade isn't necessary.
Both controllers are sleek in design and make for comfortable, long-term play.
Graphics
As we mentioned, the Series X promised notable upgrades in graphics, and it delivers. The Series X has a custom GPU with 12 teraflops—virtually the most powerful graphics processing chip on any gaming console to date. (Yes, even more so than the PS5)
If you're a stickler for graphics, this is the Series X's way of luring you into its $499.99 trap. With it, you can run games natively on 4K at 60fps.
CPU and Memory
While both consoles have a custom eight-core AMD processor, the Series X takes things further with 3.8GHz per core. By comparison, the One X can only run at a maximum of 2.3GHz per core, making the Series X four times faster and more powerful.
Games and Accessories
Gamers will be pleased to know that all One X games and accessories are compatible with the Series X, unlike most older consoles without backward compatibility.
You'll likely notice enhanced graphics and smoother gameplay when you play a One X game on the Series X.
Home Entertainment
Of course, the One X and Series X aren't just gaming consoles. Both support 4K Blu-ray drives with Dolby Vision and Dolby Atmos. They also support the same streaming apps available on the store.
However, the Series X's HDMI output is 2.1, not 2.0, so it's capable of 8K quality at 120fps. These specs might matter if you're also planning to invest in an 8K TV.
Xbox One X vs. Series X: Which One is For You?
Ultimately, the Series X is the obvious choice. After all, it's not just a slight upgrade—it's a near-complete overhaul of the previous Xbox ecosystem and has the most powerful graphics card on the market.
Still, the One X makes for impressive hardware that holds up in 2023 and can make a fantastic choice for gamers on a budget. If you have no plans of upgrading your display and have a Game Pass, sticking with the One X is sensible if it's still available in your area.