If you're looking for a pair of reliable and affordable Bluetooth headphones, the Bluedio T5 Turbine may be what you need. However, this once-trendy product has since made its rounds across the technology market, and you may wonder whether an investment is worth it.
When you purchase a new set of headphones, you'll probably prioritize its specifications. While the Bluedio T5 looks impressive on paper, how does it actually hold up?
We tested the Bluedio T5, so you don't have to—is it worth it in 2023? Let's find out.
Bluedio T5 General Specs
The Bluedio T5 is an over-the-ear set of headphones with Bluetooth v4.2, USB-C connectivity, and an active noise-canceling button feature. Its sleek, solid metal construction creates a classic and aesthetically pleasing design. These over-the-ear headphones have modern features like the latest Bluetooth v4.2, USB Type C connection, an Active Noise Canceling feature that you can activate with a single push of a button, as well as a solid metal construction and a very good-looking design.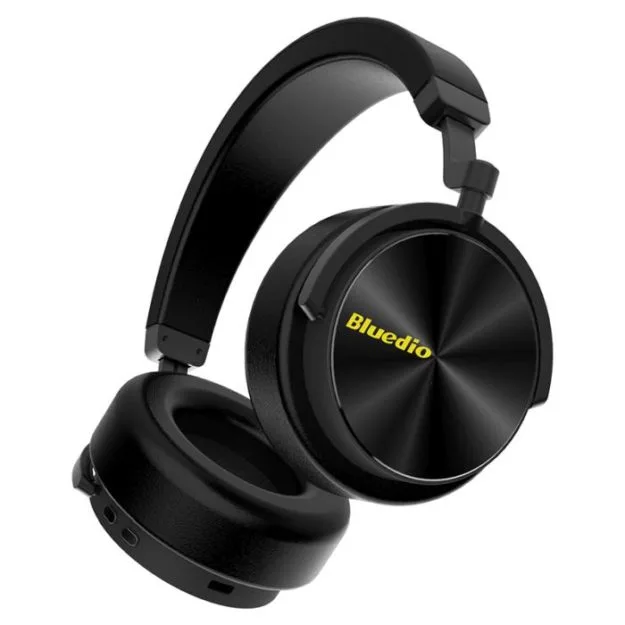 Sturdy and durable, it'll take a lot to break this set of headphones.
Users get over 20 hours of battery life on a single charge. This pair of headphones will only cost you $23.99 on the official Bluedio website.
Sound Quality
A product's price tag isn't always a testament to its quality, and the Bluedio T5 is a testament to that. Its sound quality is above par—it's crystal-clear with thumping bass and sharp highs. Its impressively balanced tones make your favorite music sound even better.
While the Bluedio T5 may not compare to Bose or Sony, you'll still be delighted with its overall quality. However, using them in active noise-canceling mode does reduce low tones, causing the music to become shallow.
Thus, the active noise-canceling mode is better for making phone calls, especially in a noisy setting. Even without music playing, the T5's ear pads make for reasonably good sound isolation, which is helpful if you need to focus.
Extra Features & Goodies
While the buttons on the headphone cups themselves aren't much of a problem, most are on the right side, which can be a nuisance for left-handed users. This function may take some getting used to, though you'll find you reach for these buttons fairly minimally.
The buttons themselves control ANC mode, which lights up when active. They also enable users to toggle volume, turn their devices on and off, and answer calls. Overall, the button design doesn't feel too cluttered.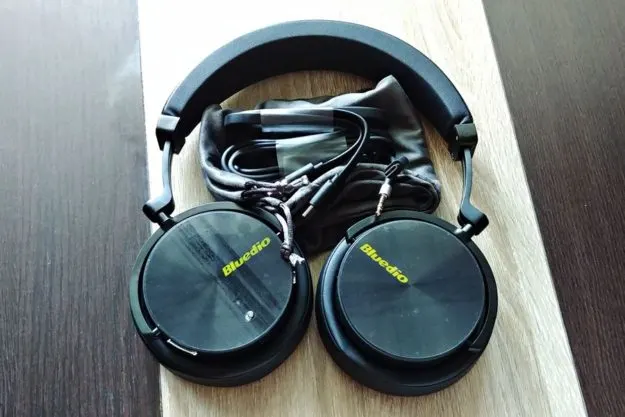 The microphone on the right cup appears to be deceivingly far from your mouth, though we didn't experience any quality issues. The sound reflected feels like you're speaking with someone from a short distance. This functionality is a must-have for an older set of headphones in 2023, where most communications occur online.
If you prefer not to use the T5's wireless features, you'll be pleased to know the set comes with a 3.5 mm port cable. While 3.5 mm ports are compatible with virtually any port-carrying device, the cable's other end is Type-C, so you may have trouble finding a replacement if you lose or misplace it.
Comfort
The Bluedio T5 headphones are a little heavy, though they weren't uncomfortable to wear even for a few hours. This unexpected comfort is perhaps thanks to the well-padded headband and large, well-padded muffs. You can also adjust the band as necessary.
However, the PU leather reflects its price—it isn't very high quality and may wear and tear faster than those on pricier headphones. You can easily protect your T5 headphones using the carrying pouch they come with, though it isn't the best quality either.
Conclusion
If you're on a budget but don't want to compromise on sound quality, the Bluedio T5 is an excellent investment in 2023. The T5 is a comfortable pair of Bluetooth headphones with impressive functionality, though you may want to lower your expectations using it in ANC mode.
Still, there isn't much to complain about with the T5. You get what you pay for, which isn't necessarily bad.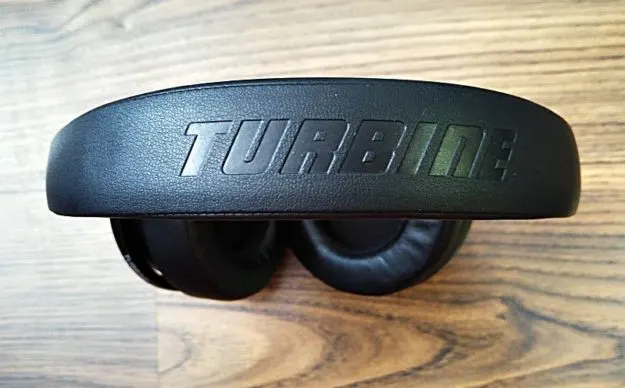 If you end up purchasing the Bluedio T5, let us know what you think in the comments!