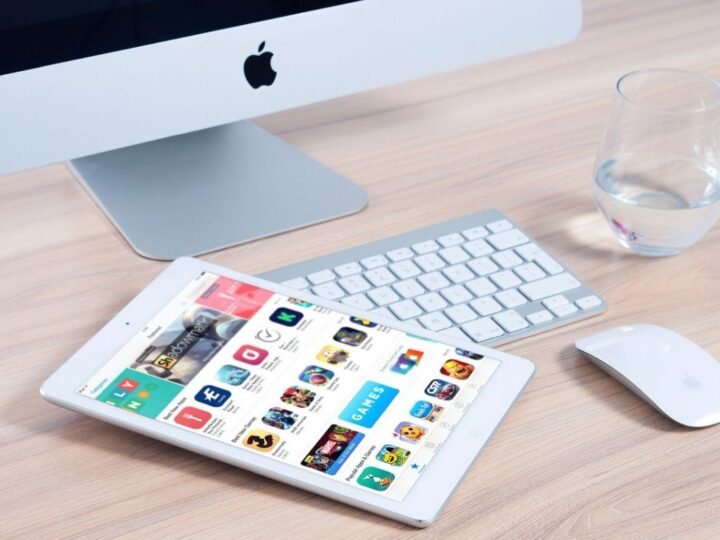 Until recently, getting a mouse running on your iPad was a real challenge. Fortunately, the latest updates of the OS made it extremely easy for you to connect a bluetooth mouse to your iPad by just pressing a few buttons in the settings menu.
And now that our requests of finally being able to use a mouse with Apple's tablet has come true, it's time to look for the best mouse for iPads. We've done all the research so that you don't have to and have come back with mice you will love.
The devices that we're recommending below range from small and classy, perfect for the minimalist style of iPads to more complex, feature-rich mice that offer an ergonomic design and are better suited for long hours of constant use.
Either way, all of these products are top quality and no matter which one you choose, you will be very satisfied with your purchase.
We have more details about each of the mice below, but if you don't want to go through all of that and just want to buy your mouse right away, you can pick your favorite from the table below.
Please note: Our blog gets commissions for purchases made through links in this article.
| Model | Quick details | Store link |
| --- | --- | --- |
| KLO Bluetooth Mouse | Cheapest, sleek design, rechargeable battery | Click to buy |
| Jelly Comb Mouse | Nice ergonomic design, rechargeable battery | Click to buy |
| Microsoft Mouse 3600 | Good ambidextrous design, high quality, uses AA battery | Click to buy |
| Logitech M535 | Great overall quality, ergonomic for either hand, uses AA battery | Click to buy |
| Logitech MX Anywhere 2S | Editor's choice. 4,000 DPI, works on glass too, amazing battery life (rechargeable) | Click to buy |
Now let's find out more about the best bluetooth mice for iPad below! We're listing them from the cheapest to the most expensive at the moment of writing.
KLO Bluetooth Mouse
Portability is most likely the most important thing you're looking for when it comes to a mouse for iPads. The KLO Bluetooth Mouse offers that without being so small that it is uncomfortable or difficult to handle if you have larger hands. It's just the perfect size for optimal portability.
It has two buttons and the scroll wheel – so no extra buttons for you to customize more advanced features. But most of the users don't even need more than that, especially on an iPad.
It has good sensors and a great response time, with the optical chip easily switchable from 800 dpi to 1,200 and 1,600. Usually, you just set it to the maximum number and enjoy a perfect scrolling experience!
The battery life is great, especially since the mouse comes with an auto-off feature that saves energy. Depending on actual usage, you will easily get from it at least several days (usually weeks) of use on a single charge. When the battery depletes, it needs around 1.5 hours to recharge.
The best news is that, if you don't like the color, there are various options available to really make it fit the style of your iPad and/or its cover.
Click here to check it out now
Jelly Comb Bluetooth Mouse
This mouse is very similar to the one recommended above, both in terms of price and performance. Its design is a bit different and seems a bit less suitable in terms of design for Apple fans, but it is a bit more comfortable to use.
It is a smaller mouse compared to regular mice, but still not too small to be uncomfortable or awkward to use. Due to the fact that it's a bit taller than the previous model, it's also a bit more comfortable to use so definitely more suited if you want to use it for more hours.
It also offers better DPI values, meaning that it will offer more precise scrolling (1,000, 1,600 and 2,400 DPI). Even though for more casual users, the difference won't be extremely noticeable, it's always best to have better sensors for more accurate movement.
I like the fact that the clicks are silent and the mouse overall is easy to use. Its rechargeable battery has a lower capacity compared to the previous model, but thanks to the auto-off feature, you will still be able to get around a couple of weeks of use on a single charge most of the times.
Overall, a good cheap mouse for your iPad. It comes in different colors (although not as many as the previous model) and you'll be extremely satisfied with it.
Click here to check it out now
Microsoft Bluetooth Mouse 3600
It's almost sacrilegious to use a Microsoft mouse on your iPad, but the truth is that the mouse itself is so good that it simply can't be ignored.
This one is nice and sleek, with a great ergonomic design, meaning that it will be very comfortable to use it even for multiple hours in a row. As an added advantage, it has an ambidextrous design, meaning that left handed folks will feel great using it.
Just like the previous models, this is not a big mouse – but not too small either. Perfect size for portability, which is exactly what we're looking for when searching for the perfect mouse for iPads.
The biggest disadvantage (or advantage – depending on your perspective) is that this is an older model and it doesn't have a rechargeable battery. Instead, it uses a single AA battery which lasts about 12 months. It also has an indicator that tells you when the battery's about to run out of juice so you can change it.
But all in all, it has a great design, it works well and can be the perfect product for your needs.
Click here to check it out now
Logitech M535
Logitech is probably the best known brand when it comes to computer mice and their reputation is built on years of offering amazing products. And the M535 makes no exception.
This works flawlessly with iPads, offering a truly ergonomic mouse that feels great in the hand. It's also smaller to be extremely portable and just like the Microsoft mouse, it is built to be easily used by both right handed and left handed people.
Thanks to its laser-grade optical sensor, it works on all kinds of surfaces and offers flawless cursor movement. Fast and with great response times!
The clicks are not the most silent, though and – just like the previous model – it doesn't come with a rechargeable battery, but instead requires an AA battery. This gives you enough energy for up to 10 months, though so it shouldn't be that big of a problem.
All in all, we are talking about a high quality bluetooth mouse manufactured by a company that is well known for its mice. A great choice, in other words!
Click here to check it out now
Logitech MX Anywhere 2S
The most expensive product on our list, but by far the absolute best. Without any doubts.
The main reason? Logitech's MX Anywhere 2S comes with an out-of-this-world Darkfield sensor that runs at 4,000 DPI. This means that you can use it on any surface, even on glass! How amazing is that?
Even more, it has five programmable buttons that can be customized in iPadOS 13 and above – so it offers even more functions and options than any of the other mice on the list. Sure, you might not need all these bells and whistles – in which case you can easily choose one of the previous models.
But if you want the absolute best, in both design and functions, you will have to get this one for your iPad.
It also has a rechargeable battery that offers up to 70 days of usage on a single charge. Perfect!
Click here to check it out now
How to Connect a Bluetooth Mouse to iPad?
In order to use a mouse with your iPad, you must make sure that your device supports and has installed the latest OS (iPadOS 13 or above). This introduces an easy option that allows you to connect a bluetooth mouse to your tablet.
In order to actually connect the mouse, simply go to Settings – Bluetooth. From there, under "My devices," tap your mouse and hit the "Pair" button.
That's it! This is all that you have to do in order to connect your newly purchased bluetooth mouse to your iPad.
And this would be it – you have now a complete list where you will find the best mouse for iPad and also know how to connect it to your tablet to easily use it.