In today's world, technology is advancing quickly. Laptops are becoming more and more important nowadays – at least when compared to their rivals, desktop computers.
Nowadays, there are few things (although none come to mind at the moment) that a laptop can't do, but a traditional desktop computer can.
However, unlike traditional desktop computers, laptops are highly portable, meaning that you can easily take your work or school or entertainment with you wherever you go.
Laptops have become and important part of our lives and even though they're now facing tough competition in the portability area from smartphones, there are still many things that laptops can offer, but phones can't. So we still need them around!
This means that today, laptops are important for our daily lives. They are important for children, college students and adults alike, offering everything they need and being highly customizable also.
Why are laptops important: 10 reasons
With these things in mind, let's check out 10 things that make laptops to be very important in today's world:
1. Important for office work
Even though in most cases, desktops work just as well, laptops have the advantage of being highly portable. This means that you can carry them around easily from colleague to colleague or maybe to business meetings – with clients or CEOs.
Because of this, laptops are starting to be used more and more in office buildings worldwide instead of the bulkier and impossible to carry around desktop computers.
Make sure to check our recommended laptops for fashion designers here.
2. Important in business
You don't need more than a laptop to run your business empire. You can make calls, you can interact with other people and you can conduct your business or track its progress on a laptop.
The introduction of the laptops – which came with the increased portability – meant that the business world was revolutionized, allowing for everything to be completed faster and more securely.
Nowadays, we can go as far as saying that no business can run smoothly without at least a laptop around.
3. Important for studies
With the world being in such a strange situation nowadays, the importance of laptops for the education of the children is more obvious than ever. Homeschooling and online learning are becoming more and more popular and it's all easier with a laptop.
However, even when physical presence is permitted or possible, laptops are extremely important. Schools and colleges nowadays are allowing their students to bring their laptops to school, making it a lot easier to take notes, finish or share assignments and generally improving the entire learning process.
Presentations are made and saved on the laptops, which can also be easily connected to projectors and both students and teachers alike appreciate them in the classroom.
Make sure to check out our article recommending the best laptops for teenagers here.
4. Important for group work
Laptops are a great tool for promoting group work, because it allows people from all over the world to connect and work together.
Now, if you have a laptop and internet connection, you can easily share notes, articles, research and even programs with your co-workers, without the need of being in the same room as them.
Also, this helps students who can work with their partners for joint projects without the need of visiting each other. Some might say that the old ways were better… but we're not here to judge.
5. Great for gaming
Gone are the days when you were only able to play the latest AAA games on a desktop and not a laptop. Laptops have evolved greatly, with many of them allowing gamers to enjoy their favorite titles on the go.
It is true that the gaming laptops cost more than your regular ones, but so do the desktop computers. And the traditional lan parties back in the days where you had to bring your computer with a monitor to your friend's house are a thing of the past!
6. Source of entertainment
Laptops are great when it comes to keeping you entertained – maybe too much so, as procrastination is becoming a major concern for most of us.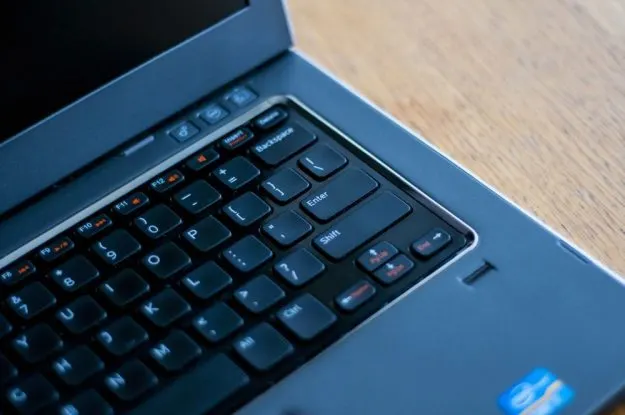 But we do have Netflix and Youtube and the entire internet to find literally anything to keep us entertained. Everything's a few clicks away, so we can easily sit in our bed and have access to anything. Pretty cool!
7. Important for communication
Laptops make it a lot easier for us to communicate. Sure, we do have phones that can easily handle this, but sometimes you just need a larger screen – and this is what laptops offer.
8. Easier shopping
Now you no longer have to get out of your house to buy anything! From your daily food to clothes and accessories and anything in between… you have them all available just one or two clicks away.
As long as you have a reliable internet connection, you can do all your shopping on a laptop, saving a lot of time and even money as it is now very easy to compare prices or be notified when discounts for your favorite items are activated.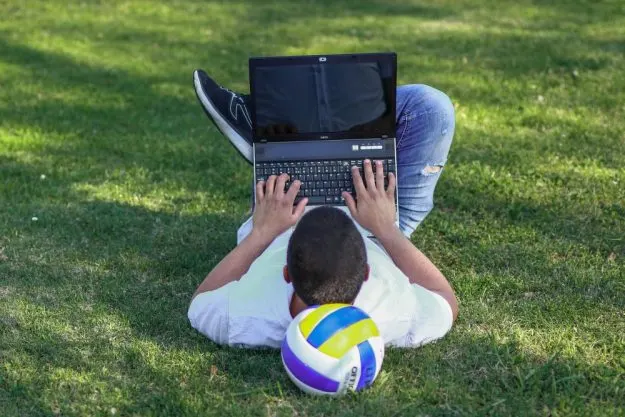 9. Important for travel
They make both travel planning and the actual travels a lot easier. Do you need to quickly book a place, find some information or maybe download a map for your next destination?
You can easily do it on your laptop, no matter if you're in the train, the plane, or you have already arrived in a new country where you don't speak the language. As long as you have access to an internet connection, everything is possible on the go!
10. Important for storing your important files
No matter if we're talking about important business documents or your personal photos and videos, laptops are extremely good at that. It's still good to have a backup though!
We wrote an article about the best laptops for storing photos and videos – make sure to check it out as soon as possible.
Final words
Laptops are indeed important for the modern world. It doesn't really matter how active or tech-savvy you are. You simply need a laptop and you can find out, sooner rather than later, that you will miss out on a lot of things if you don't have one.
And even though smartphones are evolving each day, being able to perform many of the tasks that laptops can, we are sure that laptops will remain an important part of our lives for many years from now – just like desktops are still important even though laptops came with so many advantages.