We all use Instagram on our smartphones, but more and more people are taking advantage of apps that allow you to use Instagram on a Mac OS powered computer. With a plethora of options available and a larger screen to take advantage of, using Instagram on your Macbook or iMac is a really good idea.
And the experience of using the social media app on your Mac is simplified and especially enhanced by various apps you can easily download and install on your device. And in today's article – just like the title states – we're going to look at the best 5 Instagram apps for Mac.
Nowadays, more people use social media applications on their laptops or desktop computers for a larger screen and broader view. If you use an Apple device, you'll be pleased to know that Instagram's Mac interface is aesthetically pleasing and easy to use.
From free applications to paid options with additional features, here we list the five best Instagram apps for Mac users.
Go for Instagram
Fortunately, there are quite a few options for you to choose from: you can go for more advanced options and pay for your Mac OS Instagram apps, but there are also free to pay options out there which still offer a lot. Our recommendation is to try the free ones first and if you still feel that there's more you'd like to be able to do, upgrade to the paid apps.
With all these in mind, let's check out below the top 5 best Instagram apps for Mac!
Hopper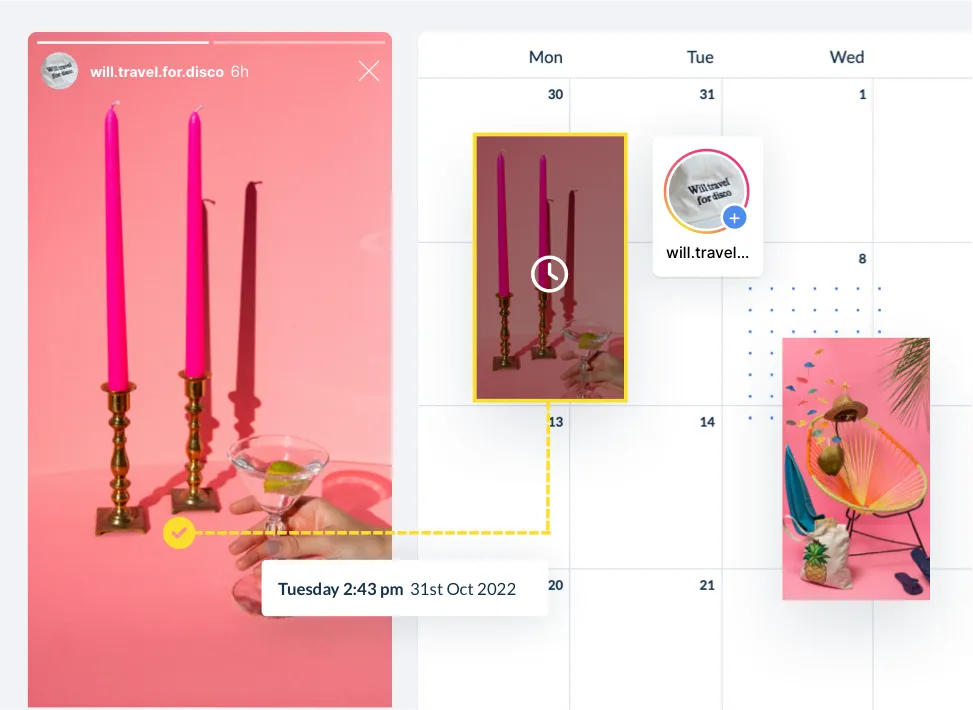 Meticulous Instagram planners will love Hopper, a powerful tool for automatically publishing posts at a scheduled time. Unlike most other Instagram software, Hopper enables users to plan stories. For the budding influencer, the app even suggests high-ranking hashtags!
Try Hopper here.
Later
Later is popular among business users and influencers as you can schedule and manage posts from a single interface. In addition, users can analyze insights beyond the original application's built-in functionality.
While you can plan an entire week's worth of posts for free, we recommend purchasing Later's paid options for robust scheduling.
Try Later for free here.
Pixfeed
While you can't upload images, Pixfeed allows you to browse Instagram photos and get inspiration from trending accounts. In addition, you can save and download these photos locally or share them via email, AirDrop, and other channels.
Try Pixfeed for free here.
Linktree
It isn't an Instagram posting app, per se, but Linktree is a handy tool for users who want to share product links in their bios. Its intuitive dashboard is simple to use and highly customizable—perfect for influencers.
Linktree Pro costs $6 a month, but you can try it for free here.
Social Blade
If you take your Instagram analytics seriously, Social Blade is the tool you need. This software displays daily statistics, such as likes, shares, saves, and engagements, among other things. Social Blade is a good place to start if you're trying to grow your brand.
You can even use it to peek at competitors' insights and pinpoint growth opportunities.
Try Social Blade here.
While most free-to-use Instagram apps for Mac often suffice for the average user, some paid apps are worth a few additional dollars.
Now, back to you! Which of these apps is your favorite?