This article will tell how to remove followers on Facebook, how to find out who is following you on Facebook, and how to block followers on Facebook? And any other related questions about Facebook followers, you will get the answers to your questions in this guide.
How to Remove Followers on Facebook?
These days, most people are firm about their boundaries and an idea of what could cause harm online. Unfortunately, though social media can be a fantastic option for those open to connecting via large distances, it can be a source of mental abuse.
This isn't a way to paint it look darker than it already is, but if you've been using social media for some time, you should be aware of what we're trying to convey. It's not shocking that some may be looking for ways to remove a follower from Facebook; they could have many reasons. In this article, we will discuss in detail how to do it.
But, Facebook does not allow users to remove certain followers who are bothering; yet, there's a very helpful option that will assist in making unidentified or unwelcome people stop following you. You can alter your privacy settings so that anyone who is not friends with you on Facebook can't follow you any longer.
Knowing the best way to remove Facebook followers is a breeze, especially if you know. There are several methods to get rid of people who follow you. There is currently no way to remove someone from your list as you can unfriend somebody.
There is no obvious option that will allow you to stop other people from following your lead. But some techniques will do the job exactly for you.
Who Is Following You on Facebook?
Finding followers on Facebook is a breeze. There's no specific alternative for your followers on your profile page, but you can find them on your friends' list. Let's make it simple:
Log into your Facebook account.
Click or tap to open the Friends tab.
There are tabs called Followers, Following, and Friends. Select Followers.
A list of people will display who follow you. This list appears like a friends list.
Following the steps above can identify who's following you. Let's go about work and find the best way to remove unwanted people from the list.
Remove Followers on Facebook
There are two methods to remove followers from your Facebook: First, block the user. Blocking users allows you to remove selected (one or more) individuals from following you. But, others who follow you will continue following. It's not for everyone (only a few instances, but it's likely to be effective).
This is the preferred method since it can block the annoying individual from accessing your private data. Below is the way to stop the follower from accessing your information:
Click on the following tab (your Profile> Friends > Following).
Click on the follower's name or visit their Profile.
Block the individual. The option to block is available close to Add Friend.
A pop-up box will open; click Confirm.
While it may sound odd, blocking someone prevents them from accessing your timeline, viewing your timeline content, and so on; the following won't be a problem anymore since this person won't be able to access your posts or any other information.
Second, limit who can follow you. Limit who can follow you gives you complete control over the next option. You can choose the type of individuals who can follow you, and other people are not allowed to follow you. Let's look at how to do this:
Go to Settings.
Then, on the Settings page, choose Followers from the lower-left corner.
In the right pane, look for the Who Can Follow Me section. Most likely, this option is set to 'All Users.' Change it to 'Friends.'
That's it. Only your friends can follow you. Additionally, the option of "Following" will remove too. The restriction of who can follow you to only friends is recommended to altogether remove Facebook followers.
How Do You Block Followers On Facebook?
Go to the profile page of the person you wish to restrict or block.
Tap three dots on the right side of their name.
How Do You Add An Individual To Your Restricted List On Facebook Using A Mobile Device?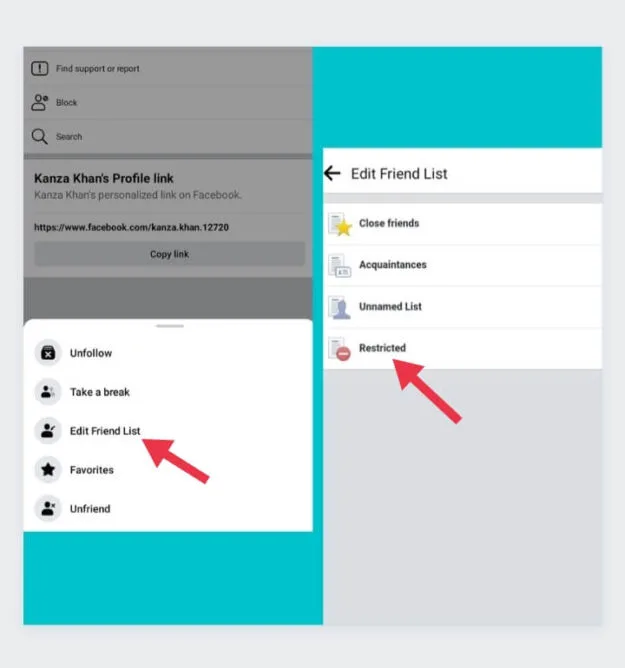 Visit their Profile.
Tap the Friends button below their name to the right of three dots.
At the end of your pop-up menu, click "Edit Friend Lists."
At the bottom menu, click "Restricted."
How Can You Add People To Your Restricted List On Facebook Using The Computer?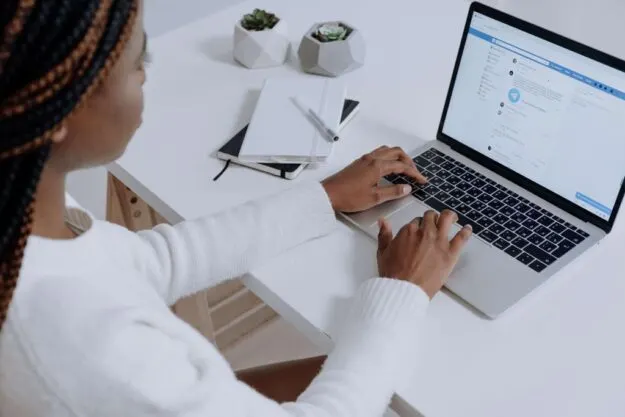 Visit their profile page.
Click on the dropdown menu, which says "Friends."
Select "Add to another list."
Click "Restricted."
Remove Followers by Country
Another way to get rid of followers is to restrict those who follow you from specific countries. Users from the chosen country cannot locate your page on Facebook. Therefore, this option will take them off your list of followers. This option is available inside your setting. Here's how to do it:
Open your Facebook page.
On the left side, you can click General. In this section, you'll discover several options.
Click on Country Restrictions. The page should say, "this page is visible to everyone."
Click it, and you'll get two choices. You can choose to display the page to those residing in that country or block it from those in it. Select the country, and then set the desired changes.
Click on save changes.
Conclusion
If a user has their profile set up so that it is viewable by the public, then anyone may see what it is they have been looking at on the site.
If a user has their profile set to private, only their friends can view the content they have been browsing through on the site. We hope you enjoyed our article on "how to remove followers on Facebook."