It cannot be easy to know how to use all the features of your new Roku TV. Here you will learn about connecting AirPods to Roku TV to have a better listening experience. You can have your AirPods connected and ready to go with just a few simple steps!
While the Apple TV is a terrific companion for individuals who use Apple products, many more options are available. It's no longer necessary to have cable, and streaming gadgets are gradually replacing cable boxes. Amazon Fire TV, Roku, and Google TV / Android TV are all viable alternatives to Apple TV.
On the other hand, Roku remains a popular choice because of its vast range of streaming devices, all of which are accessible at various price ranges. Continue reading the article to get complete information.
Apple AirPods are a fantastic accessory that allows you to enjoy a high-quality audio experience on various devices. These earbuds have several advantages, one of which is that you may use them with various electronic devices, including Roku.
Roku app will not connect to tv directly. You can link your AirPods to your Roku device if you use Roku for streaming media. The audio will then be transmitted to your AirPods by Roku.
It is not possible to connect AirPods to a Roku TV or other Roku streaming device directly since it is not possible to connect Bluetooth headphones to a Roku TV in general. However, you can get past this limitation if you have the Roku software installed on your mobile device.
You can watch a show or movie on your television. At the same time, the audio is played through your AirPods if you connect your AirPods to your mobile device and then link the Roku app on your mobile device to your Roku TV or another streaming device.
Connecting AirPods to Roku TV
Step #1: Pair AirPods With Your iPhone or Android Phone
You first need to link your AirPods with your smartphone, whether you have an iPhone or an Android. The next step is to connect to your Roku device using the app installed on this Phone.
Pair AirPods to an iPhone
Launch the app labelled "Settings" on your iPhone.
Make use of Bluetooth.
Activate the Bluetooth switch by toggling it on.
Place your AirPods inside the charging case they came with.
Place the charging case for the AirPods close to your iPhone.
The charging case has a button that must be pressed and held down.
Just follow the on-screen prompts to complete the pairing process.
Pair Airpods With An Android Device.
Place your AirPods inside the charging case they came with.
Launch the app labelled "Settings" on your Android device.
Tap Bluetooth & Device Connection when you're in the Settings menu.
Make use of Bluetooth.
Maintain pressure on the button on the bottom of the charging case for your AirPods.
In the menu for Bluetooth on your Android Phone, tap the icon that corresponds to your AirPods.
Step #2: Connect Your Roku Device To The Roku Mobile App.
You'll pair your Phone to your Roku device via the Roku mobile app. When following these instructions, make sure your Roku is on.
Install the Roku app on your smartphone, whether an iPhone or an Android.
Open the Roku app that you just installed.
In the small prompt at the bottom of the programme, select Remote Tap Devices from the drop-down menu.
Choose your Roku player from the available options.
As a result, you'll be able to use your Roku player.
Step #3: Listen To The Roku Audio On Your Airpods
Using your AirPods with Roku requires enabling a feature in the Roku app on your Phone.
Open the Roku app on your mobile device and begin streaming.
Bottom of the app, click on Devices.
When selecting your Roku device, click the Remote button below the device part of the list.
Once you've opened the remote, select the Private Listening option (headphones icon).
The Private Listening Activated prompt will display; click OK to continue using the feature.
On your Roku device, you may stream a show to your AirPods and listen to it.
After linking your AirPods to your Roku, you can hear everything playing through the AirPods rather than the speakers on your TV. It will be the case regardless of whether you are watching a movie or listening to music.
It also implies that you will need to use either the app for the Roku streaming stick or the iPhone to adjust the volume. On the other hand, if you have the physical remote for your Roku, you can continue to use that to control playback and select a different option.
What Should You Do If You Are Unable to Connect Your AirPods to Your Roku?
You could discover that your AirPods cannot connect to the Roku device in certain circumstances. The following is a list of some of the potential solutions to this problem:
Step #1: Connect to the Same WiFi Network
To manage Roku from your Phone, you will need to connect your Phone and Roku to the same WiFi network. This shared network makes it possible for your Phone and Roku device to communicate with one another.
If your Phone and Roku are connected to separate networks, you should join them on the same network.
Step #2: Stop Using VPN On Your Mobile Device
If you want to use the Roku app on your iPhone or Android to manage your Roku device and use your AirPods as a speaker, you cannot use a virtual private network (VPN).
Turn off your VPN if you're using one:
Turn off the iPhone's VPN
Take a look at your Phone's settings.
To access General settings, go to Settings and then press General.
On the General tab, select VPN.
Turn the Status toggle switch to OFF.
Turn off the Android Phone's VPN
On your Android Phone, open the Settings app.
Tap WiFi & Network in the Settings menu.
On the WiFi & Networks screen, tap the VPN button.
Decide on the virtual private network (VPN) you'll be using.
It's time for a break.
You'll find a settings icon next to your VPN's name on the VPN settings screen. Then, uncheck the Always-on VPN option and reboot.
How To Disconnect Airpods From A Roku TV?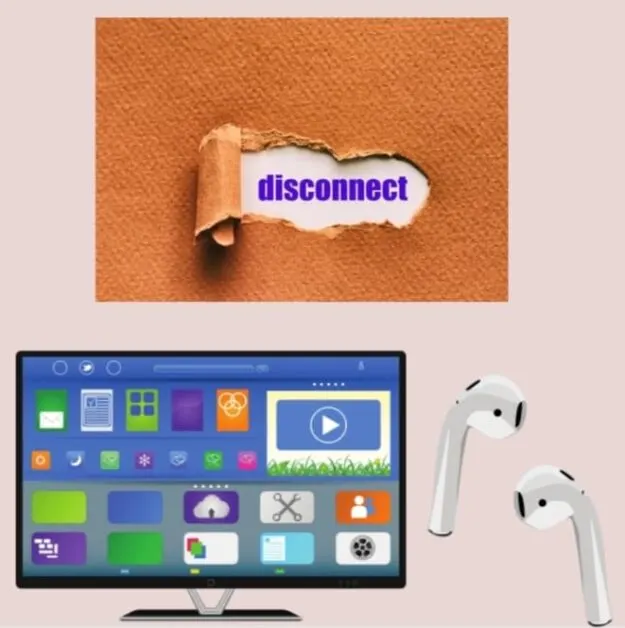 After you have finished using your AirPods with your Roku TV, the simplest way to unpair the two devices is to turn off the earphones on your Phone and then detach them from the device.
Step #1: Launch the application for Roku.
Step #2: Pick the Remote.
Step #3: Tap the icon that looks like headphones.
You should see that the sound bar' has disappeared, a visual cue that the Private Listening Roku mode has been off. Just watch out and ensure the volume isn't too much by accident.
You should now hear sound on your television. That's all there is to it; now, you can listen to shows on your Roku TV with your AirPods or any other wireless headphones.
Airpods and their Features
Wireless earphones from Apple, and the AirPods, connect via Bluetooth and are best suited for usage with Apple devices like the iPad and iPhone. But you can use them with nearly any other smartphone or a computer as they're Bluetooth audio devices.
You can even pair AirPods with an Apple TV or a Roku TV. Although Apple bundles a basic set of wired earphones with each iOS device, the AirPods provide several benefits that may sway your decision to upgrade to a more expensive model.
Apple introduced the first generation of AirPods in 2016, and the company has since followed it up with the AirPod 2 model (released in 2019). Although they have identical appearances, there are significant distinctions between them.
Apple's initial W1 wireless chip is used in the first generation of AirPods, while the company's more recent H1 wireless chipset is useful in the second generation of AirPods. According to Apple, the H1 chipset is about twice as fast.
Both of the AirPods come equipped with microphones, an accelerometer that can detect gestures, optical sensors that can determine whether or not the earbuds insert, and accelerometers that can detect motion.
When you are not near an electrical outlet, you can extend the battery life of the earpieces by using the charging case that comes with the AirPods. This case also doubles as a charging station.
In the case of the first generation of AirPods had to charge with a cable. However, the AirPod 2 comes with the option of purchasing a wireless charging case for an extra fee.
If you let the AirPods fully charge within the charging case, both versions of the AirPods have approximately the same total battery life, which translates to more than 24 hours of listening time.
The conversation time that can achieve on a single charge with the AirPods 2 is approximately three hours, up from the previous figure of two.
What Is Roku TV and How Does It Work?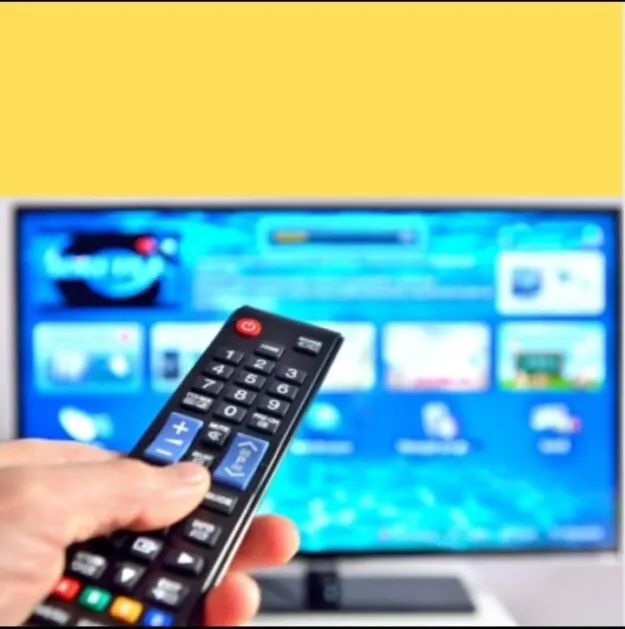 Streaming video has quickly overtaken traditional methods of watching movies and television shows due to increased people cutting their cable or satellite TV subscriptions. Roku is currently the most popular device for watching streaming videos.
Roku allows users to watch thousands of unique shows from various streaming video services. If you already have an Internet connection and a Roku streaming media box, a Roku stick, or a Roku TV, you don't need anything more to get started with Roku.
This article will delve deeper into the essential information you need to know about Roku and how it operates.
Roku was the first startup to bring streaming video into the living room successfully. The numerous streaming media devices manufactured by Roku account for around one-third of the market for streaming media devices.
Roku has more installed devices than Apple TV, Amazon Fire TV, and Google Chromecast combined Several different Roku-branded streaming video devices, ranging in price, are all powered by the same operating system developed by Roku.
There are also all-in-one Roku TVs that integrate the Roku experience into a flat-screen LCD TV. These vary from set-top boxes and small sticks attached to the back of an existing TV to full-fledged Roku TVs.
To begin, Roku players have been available since the year 2008. It gives Roku access to a wide support network within the online streaming video business. Second, Roku does not favour or dislike any particular streaming provider.
In contrast to its competitors, Amazon, Apple, and Google, which all compete in hardware and streaming services and frequently restrict each other's services on their own devices, Roku is friendly and cooperative with all its users and partners.
It indicates that you will be able to find virtually every streaming service that is now accessible on the Roku platform.
Last, Roku provides a wide selection of players at competitively low prices. It ensures you will have no trouble locating the perfect item to meet your requirements.
How Does Roku TV Work?
It uses the menu for Roku on the screen's left side to navigate the device. On the Home screen, you will discover all available channels to watch.
The Roku ChaA Roku streaming media player that is freestanding connects to your television through the HDMI port, either directly in the case of a Roku stick or indirectly through an HDMI cable in the case of a Roku set-top box.
A Roku TV is a television set with a Roku streaming media player built into it, eliminating the need for a separate streaming media player. The requirement to connect to the internet also applies to Roku players and TVs.
The majority of Roku devices connect to your home network wirelessly through the use of WiFi. You can connect using a hardwired Ethernet cable for a more solid connection on the high-end Roku Ultra streaming media player and some Roku TVs.
Roku TVs also come equipped with Ethernet connectors. Connecting using WiFi, on the other hand, is successful in the vast majority of situations.
The setup for Roku players is quite simple. Installing particular "channels" or applications on Roku is pretty much all that is required of you to watch particular streaming video services.
For instance, if you want to watch Netflix on your Roku device, you will need to download the Netflix channel on your Roku device.
The Roku Channel Store, accessed from the device's Home screen, makes this process quite simple. Adding a new channel costs nothing; however, a paid subscription may be necessary to view certain channels.
Channel Store is where you may locate additional channels to add to your device. On the Settings screen, you'll find links to Roku's various configuration options and settings.
Additionally, the Search screen allows you to search for particular performers or programmes.
The Home screen will have a grid of tiles that will display all the channels you have installed. You have complete control over the new order of the titles by selecting Move Channel after hitting the Options button on the Roku remote control.
It allows you to modify the Home screen according to your preferences.
How Much Does Roku Cost?
There is a wide range of prices for Roku devices and TVs on the market today. There is a wide range of prices for Roku products, starting at just $29.99 for a Roku streaming stick up to almost $2,000 for a massive Roku TV.
However, there is no fee associated with using a Roku device or TV, and there are no monthly costs associated with using the Roku service.
However, you might be required to pay a membership charge to use certain streaming services, such as Netflix and HBO Max, which you access through your Roku device. Each subscription service has its associated fee.
Do I Need To Sign Up For A Monthly Subscription?
No. If you buy a Roku player, Roku TV, or Soundbar, you won't have to pay a monthly fee to enjoy any of Roku's features because Roku doesn't charge a subscription fee. On the other hand, Roku grants you access to many streaming providers that demand a paid membership.
Popular examples of content that is accessible only through a paid membership include Hulu, Netflix, HBO Max, Disney+ and Hulu.
You may also find that you have access to movie rental or purchase services, either of which will need a payment of some kind on your part.
In addition to the alternatives for purchasing content, there are many free content sources. In addition, most Roku devices provide you access to the movies, TV shows, images, and music stored on your personal computer.
Certain Roku players, like the Ultra, come equipped with a dedicated USB connector, which enables users to connect an external hard drive to the device and play files directly.
The Roku App
The Roku app, available for free on Android and iOS smartphones, dramatically expands the functionality of Roku, allowing users to enjoy their streaming media player both at home and on the go. The following are some of the top attributes that it possesses:
The abode of The Roku Channel is optimises for viewing on mobile devices.
You may start channels playing on your Roku device straight from the app.
You can modify your Roku account by adding or removing channels.
It makes the microphone on your device receive voice commands (see above).
When the typical remote control would be too onerous to use, this feature uses the keyboard on your Phone to enter text quickly.
You may use private listening by connecting wired or wireless headphones to your Roku device. It allows you to enjoy Roku content on your phone and the material your Roku device displays on your television.
You can stream media to your Roku device from photographs and movies locally stored on your Phone.
Are There Limitations for Connecting Airpods to Roku TV?
If you wish to connect AirPods to Roku, you won't, for the most part, come into any problems or restrictions along the way. Even though not all Roku models include built-in Bluetooth, Roku has designed its Private Listening feature so that it may use it within the Roku app.
It indicates that so long as you have a pair of headphones connected to or paired with your iPhone, you will be able to listen to anything that is playing on the Roku device itself.
You can connect your headphones to your iPhone by going to the Settings menu and selecting the Headphones option.
Best Roku Devices
If you believe that Roku could be the ideal streaming media player for you, the firm offers a wide variety of Roku devices from which you can choose.
In the past, we have examined a variety of Roku streaming media players, one of which is the Roku Streaming Stick 4K, which we consider the most superior Roku option.
You may also be interested in reading about the Roku TVs that we consider the best currently available.
In addition, if you want to finish setting up your Roku system and are in the market for an audio update, you may use the wireless speakers, Roku Streambars, and wireless subwoofer to put together a good surround sound arrangement for your television.
In addition, Roku OS 11 added several new capabilities to the audio lineup. One of these new features is an automatic voice clarity setting, designed to improve the quality of the conversation in the videos and television shows you watch.
It includes Additionally, several new sound modes. You now can select from the Movie, Music, Standard Dialogue, and Night sound modes to fine-tune the audio to the content you are watching.
If you'd want to give a Roku a whirl, the firm offers a wide variety of streaming devices. For your perusal, we've selected a few of our favourites:
It's ideal for people with a second TV that doesn't require 4K playback, such as the Roku Express HD. You'll be up and running in minutes with the Roku remote, Express HD, and a high-quality HDMI cable. As a bonus, it's a cost-effective way to test out a Roku device before investing in a more expensive model with more features.
You're getting the best streaming stick Roku has to offer with the 4K+ Roku Streaming Stick. In addition to Dolby Vision and 4K HDR playback, this dongle contains Roku's Voice Remote Pro, so you can use your voice to find the movie you want to watch.
The Roku Streambar Pro — Mostly, your TV's built-in sound quality doesn't measure up. The HDMI ports are precious, and you don't want to use them for a streaming device. You get the best of both worlds with the Roku Streambar Pro, which provides Dolby Audio and serves as a streaming device. Enjoy all of your favourite television shows and films on the same device.
Which Roku Devices are Compatible with Pair AirPods?
Unfortunately, the older models of Roku don't support AirPods. The Private Listening option is also required while using Apple AirPods with Roku TV.
You can listen to Roku media content using AirPods, wireless headphones, and your phone or tablet.
AirPods are compatible with the following devices:
Roku Ultra
Roku 4K+ TV
Roku 4K TV
Roku Streaming Stick
Things That You Need To Know Before Connecting Your AirPods To Roku
Even though connecting AirPods to Roku and using them on Roku does not require special requirements, it is still a good idea to familiarise yourself with a few key points before making the connection.
The Roku app must first be downloaded and connect to tv or any device.
After that, you should launch the Roku application on your mobile device or tablet after connecting it to your Roku streaming device.
To set up this wireless connection, one must link both devices (the mobile/tablet device and the Roku device) to the same wireless network.
Once the private listening mode is activated, you will not hear audio from your TV speakers.
If you are utilising wireless headphones compatible with the Roku device remote, you will also have the option of engaging in private listening on devices of this type.
How To Connect To Roku With Other Devices
App versions of Roku are also obtainable for users of mobile devices. Because of its software, you can watch Roku's programmes inside and outside your home.
Not only is it possible to see material on your mobile device, but it also has the capability of acting as a remote control for your Roku player.
You can launch channels, add channels, and remove channels as a result of the interaction between your Roku hardware and the mobile software.
The most recent Roku models are compatible with Apple's AirPlay, a technology built into Apple's operating systems for the iPadOS, macOS, and iOS devices. AirPlay enables users to cast content without any interruptions and mirror their screens.
FAQS
Q1: Can I use my Roku TV with my Bluetooth headphones?
A: It can use any headphones linked to your Phone with the Roku App's private listening capability. The functionality is the same whether you use Bluetooth or wired earbuds to connect to your Phone.
It's as simple as connecting your headphones to your Phone or plugging in your wired earphones to your Roku TV or streaming device and turning on the Private Listening function.
Q2: Why won't my TV connect to the Roku mobile app?
A: It must link your mobile device and Roku TV to the same WiFi network. Set your TV's network access option to default, update your phone's Roku software, and restart your TV.
Q3: Does Roku TV support AirPods?
A: Yes. Connecting AirPods to your Roku TV is a cinch. Get the Roku TV app to watch TV on your phone. It can use Apple Airpods with any iPhone or Android device with a USB port. To use the remote, open the Roku TV app. After you've opened the remote and selected "OK," tap the headphone icon.
Q4: Why won't my TV connect to the Roku mobile app?
A: Connect your Phone and Roku TV to the same WiFi network before proceeding. One device can see the network while another device is unable to. Most of the time, Roku and the Roku app connect seamlessly.
Make sure your smartphone and TV are connected to the same WiFi network if your Roku app is giving you problems from time to time. If this doesn't work, go to the Roku TV's settings.
Q5: Is it possible to connect my Roku TV to any speaker?
A: Yes. If your Roku TV has an HDMI port that supports ARC, you can connect any AVR or soundbar to it (audio return channel). S/PDIF is useful if the speaker doesn't support A/V Receiver (ARC).
Q6: Do Roku TVs Have Bluetooth?
A: They certainly do not have it. The vast majority of Roku TVs do not come equipped with Bluetooth connectivity. Users can listen to audio wirelessly using these devices.
You can do so by utilising the Private Listening function of the Roku app, which enables you to listen to audio on a tablet or smartphone when it links with the Roku app.
Q7: How to Connect Your Bluetooth to Your Roku TV?
A: Amid everything, it is necessary to keep in mind that the model of your Roku TV determines whether or not you have access to Bluetooth. Note that some versions of Roku TVs demand that you just utilise Roku Wireless speakers, while others require that you have a Roku Smart Soundbar.
It may find both of these requirements in the product specifications. Checking the specific model you own is important, regardless of whether you have a TCL or a Philips television.
There are designs of several different models of Roku TV, and not all of them enable Bluetooth or have capabilities like Private Listening. Therefore, before doing anything more, it is recommended to inspect the model.
Additionally, ensure that your Apple or Android mobile device, such as a smartphone or tablet, is on hand. After that, you may use any of the techniques outlined below to use Bluetooth on Roku TV.
Conclusion
This post will teach you how to link your Apple AirPods to a Roku device. This post teaches you how to connect your Apple AirPods to your Roku TV.
There isn't a way to connect them directly to the Roku TV, but there may be one. To get your Apple AirPods to work with your Roku TV, follow the above steps. It may appear not easy at first glance, but it is quite simple.
If so, how did it go? Let us know how you get on by following the instructions. If you have any problems or questions, feel free to post them in the comment section below. If you're experiencing the same issues, you can try our provided fixes.
If this is the case, we will assist you in resolving your confusion. Let your friends know how to connect Apple AirPods to Roku if you find this post interesting or useful. Here we conclude our article "Connecting AirPods to Roku TV." Stay tuned for more informative articles!