In today's article, we're going to look at the best free cloud storage options for 2022, so that you can safely store your personal files in the cloud but without spending any money on it.
Since most of these services offer a limited amount of storage for free, a good trick for those on a budget would be to simply create an account on each platform and enjoy the benefits of the added GBs.
Cloud storage is getting bigger, better, safer and more popular with each passing day: with all of us having multiple devices that we use 24/7 and with everything moving online, it makes sense to simply upload your life to the cloud.
Photos, videos, music and important documents – all are safely stored in the cloud and readily available on various devices, as long as you have an active internet connection.
Storing files in the cloud is also a great idea if you want to have a back-up in case your phone gets lost or your computer crashes. Or you just want to be safe.
There's no need to first lose all your photos following a hard drive crash to realize how important they are! (I'm speaking based on personal experience here, unfortunately)
You can also invest in one of our recommended external SSDs if you have a lot of GBs to back up.
There are many cloud storage providers out there and even though getting a lot of space for storage in the cloud is usually expensive, most services offer free packages as well, which might be just enough at least for some basic backup.
Even more, if you don't mind juggling between a few providers, you can use them all and make that free storage that each service offers add up and probably be enough for your needs.
And I'm here to show you what options you have by sharing the 5 best free cloud storage options in 2022.
We're talking about providers that are are fast, reliable, secure, easy to use and also offer a ton of free space for all your photos, movies and anything else you want to safely store in the cloud.
And, most important, all of the options below are FREE! So let's not waste a single second and instead let's check out below the top 5 best free cloud storage services today!
1. Dropbox – Top Choice
This is the first cloud storage that I ever used and it's been online for years now, meaning that you shouldn't worry about it shutting down anytime soon (like Copy did a while ago).
Although it doesn't offer a ton of free storage to start with: just 2 GB, you know that they are secure, trustworthy and there are no rumors that they'll ever shut down. So for a quick back-up or transfer, they are perfect!
Easy to use, a simple and intuitive interface, Dropbox remains a favorite for many, myself included.
It also offers various paid plans in case you want to upgrade (starting at $9.99 per month for 2TB of data if you pay yearly). Check it out here.
2. Box
For some reason, Box seems to be the free cloud storage service preferred by companies, which makes many people think that it's not available for personal use. But it is – and the service offers 10 GB of storage space for free!
The only Con here is that the maximum file size that you are allowed to upload is 250 Mb, which means you won't be able to store your movies or larger files – but since it's a free service that's extremely reliable and trustworthy, there are no reasons to complain, especially since you can easily splice your larger files into smaller ones using WinZip for example.
Plus, you get a 5GB file size limit and 100GB of Cloud storage if you decide to upgrade to a paid plan for $9 per month. There are also other plans available, but even the free plan alone is really good.
Click here to check out Box and get your 10 free GB of cloud storage space!
3. Google Drive – Extra Safe
Google is extremely generous when it comes to offering their users free storage space in the cloud: you get 15GB for free, which is a ton for the regular user.
It also offers, through its other services, other handy options and tools and is, overall, one of the most popular free cloud storage options out there and definitely one of the best and most complex.
And it's Google that we're talking about, so the security of your files – as well as the guarantee that they'll always be available only is really high.
The only disadvantage is that all the other Google services eat up from those 15GB that you get for free, including your mail and Google Photos (they didn't until recently)
But with a bit of micromanagement and keeping your inbox clear, you'll have no trouble taking advantage of Google's generous offer and really enjoy the amount of free storage they offer.
Click here to check it out.
4. OneDrive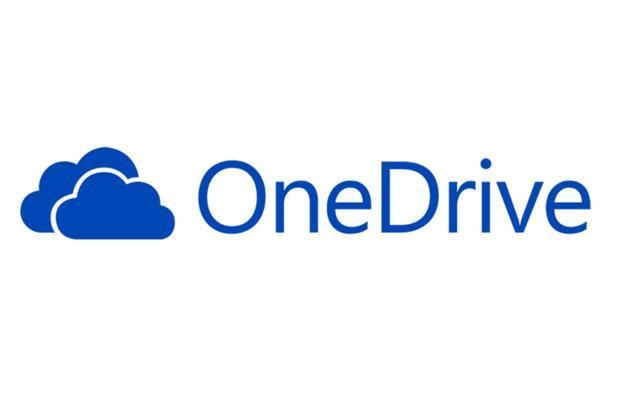 Microsoft's take on the cloud is one that is gaining popularity and one that should get more attention out there, but not necessarily for the free plan.
The free plan gives you 5 GB of free storage in the cloud, but for heavy Office users it offers the Office 365 plans which give you 1 to 5 TB of Storage space (depending on the plan you choose), plus full installed Office applications like Word, Excel, and PowerPoint on your PC, Mac, or iPad.
So it's a really good deal, from a company with a solid background and I'd consider it one of the trustworthiest providers on the market right now. Click here to check it out.
5. Mega
Rebuilt from the ashes of the once popular file sharing service Megaupload, Mega is based in New Zealand and offers a whooping 50GB of cloud storage for free and uses advanced encryption services to protect your files.
There is a catch, though: you only have 50GB for one month. Afterwards, you drop to 15GB. But it's still a good deal as 15GB is a lot of space!
I found it to be fairly slow at times, maybe the slowest on our list, but the fact that it offers so much storage space clearly makes up for the small amounts you have to wait to upload and download your stored files. A great option that's worth checking out here.
You can also upgrade to one of their various plans which start at $5 and offer anything between 400GB of storage to 16TB.
Bonus: Icedrive – Very cheap premium options!
We didn't have a lot of time to actually test this one up, but early reports and tests show that it might become a fan favorite really soon.
Icedrive is a free cloud storage provider that's relatively new to the market and offers a ton of space for free to get customers: 10GB!
This is the could storage provider that's offering the most, long term storage on our list and I see no reasons why you shouldn't check them out. Even more, they offer a plan of 150GB of storage for just $1.99 per month (or $19.99 per year). That's a sweet deal indeed!
So click here to check them out as well, they're the rising star this year and I'm sure you'll love them!
Conclusion
There are other options out there when it comes to free cloud storage, some of them offering more storage than the services listed above, but I've decided to only share those that I have personally tested out and I consider trustworthy and safe.
Trust and security are extremely important when it comes to back-ups, especially since you will be uploading personal and important photos in the cloud.
So you want to make sure that they'll always be there and nobody else will get access to them.
The free cloud storage providers listed above have been with us for a while now and show no signs of ever getting shut down or having any security related probems – in other words, these are services that will keep your files safe and available at any moment for the foreseeable future!