Facebook has expanded in recent years into a multifaceted platform for social interaction and the sharing of information. You may discover your soul mate there as well. That's the impression they'd want you to get, at least.
Facebook realized that most people already have an account, so it established a dating platform to get new members and cement its position as the premier online networking resource.
If you don't want your dating profile and picture seen by everyone in your contacts list, you may disable this option entirely.
Let's find out how to disable Facebook dating service, avoid unwanted attention, and safeguard your online safety.
How to Turn Off Facebook Dating?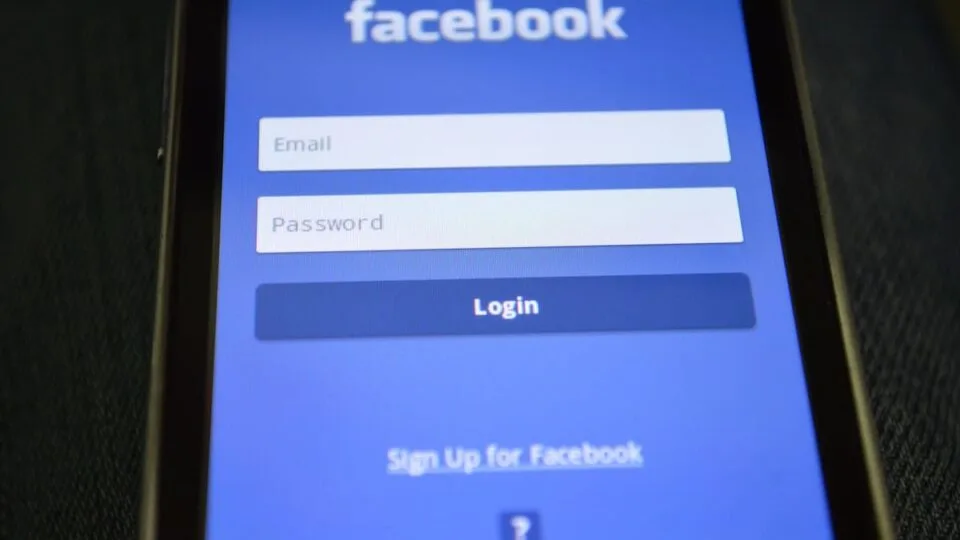 When prompted to switch off Facebook Dating, this tutorial will clarify why you want to choose "Delete" as well as "Take a Break."
In addition to that, it addresses several frequently asked concerns about the dating function on Facebook and describes how you may deactivate it. With that out of the way, let's discuss this in detail.
Suppose you want to stop using Facebook's dating service.
In that case, you may do it from your mobile device by opening the Facebook app, going to the "Dating" section, tapping "Settings," and finally activating the "Take a Break" function.
If you need help finding this function, this detailed tutorial should come in handy.
What is the Difference between Deleting an Account and Turning it Off?
If you discover a more acceptable dating app, you may "take a vacation" from Facebook Dating or uninstall it altogether.
The best choice if you've decided you've had enough of online Dating on Facebook is to delete your account.
If you've found a suitable partner for Facebook Dating or discovered another dating app you prefer, you may delete your profile by clicking the corresponding button.
Once the "Delete" button clicks, it may retrieve no data.
If you delete your account, all of your matches will disappear, and you won't be able to communicate with them.
It's best to utilize the "Take a Vacation" feature if you need a little break from Facebook dating.
With the "Take a Break" feature, you may pause your talks with your matches without losing any of the content you've already exchanged.
By taking a break, you can prevent other users from seeing your profile and yourself from seeing anybody until you decide to turn off the break feature.
Step-by-Step Instructions for Disabling Facebook Dating on a Mobile Phone
No matter what kind of smartphone you use, Android or iOS, disabling Facebook Dating is a breeze. To turn off Facebook dating, please proceed as outlined below:
Step #1: Launch the Facebook application on your portable device.
Step #2: To traverse the menu, you can click on the three horizontal lines that are at the top of the screen.
Step #3: After discovering the "Dating" function, which you can find by navigating lower and searching for it, pick it.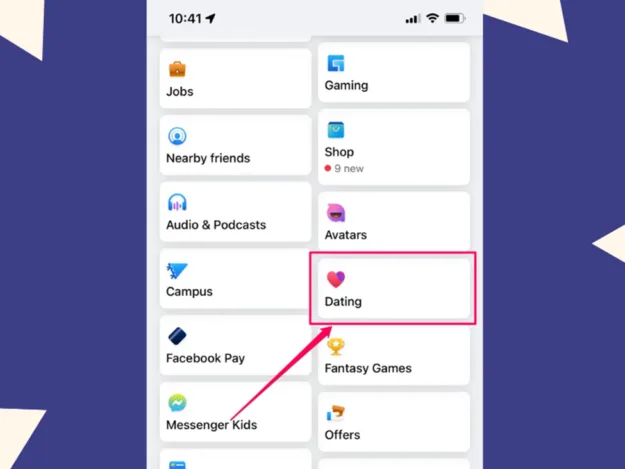 Step #4: To access the settings, please look for an icon that looks like a gear and then click on it.
Step #5: Tap the "General" option when you've navigated to it.
Step #6: You may access the "Take a Break" option by navigating to the "Account" area of the site.
Step #7: To activate it, you need to toggle the button that's next to "Take a Break."
If you are wondering several other questions related to Facebook dating and the consequences of reasons of turning it off, then read further below.
The Step-by-Step Guide to Disabling the Dating Notifications on Facebook
If you don't want to get any more messages about potential dates on Facebook, open the app and choose "Notifications" from the menu.
Choose "Settings & Privacy" and then "Settings" from the drop-down menu. Scroll all the way down and click on "Notifications."
Turn off alerts for events, texts, and more by moving the switch next to "Turn on notifications for dating" in the "Dating" section to the "off" position.
How can I remove the "Dating" shortcut from my Facebook profile?
You may delete the shortcut for Facebook Dating from your toolbar by following these instructions if you do not want to use it.
Step #1: Launch Facebook and choose the three vertical dots in the interface's upper left-hand corner.
Step #2: Scroll to the bottom and click on "Settings."
Step #3: Once again, pick "Apps" after clicking the "Settings" button.
Step #4: Scroll all the way down until you find "Facebook Dating," and then click "Remove."
A Guide to Disabling Facebook's Recently Used Dating Function
Follow these steps in order to disable the function on Facebook known as Recently Used Dating:
Step #1: Select the arrow down in Facebook's upper right-hand corner.
Step #2: From the menu, choose the Settings option.
Step #3: On the Settings page, the Timeline and Tagging options will be in the left column.
Step #4: Make sure that "Only Me" is chosen in the drop-down menu that asks, "Who can view posts you get tagged in?"
How Can I Prevent Cyberstalks from Locating Me on Facebook?
To begin, go to the settings page of your Facebook account. Once there, choose the "Ads" option from the menu that appears.
You should notice a link that says "Manage Ad Preferences" anywhere on this page. Click upon that, and then click on "Ads" once more to return back to the page you were on before.
If you click that link, a new page will appear, and if you scroll down to the bottom of that page, you will find a list of different categories in which advertisements that get tailored to your preferences and routines get shown to you.
To begin seeing advertising that is more tailored to your specific interests and habits, choose one of the tabs above and modify its settings.
Select "None" from the drop-down option under the "Ads preferences" column on step 4, and then click "Save Changes" if your interests and behaviors do not fall into any of the pre-existing categories here.
FAQs
Q1. How to Close Your Facebook Dating Account Lucky Pick
A: You may disable Facebook's Lucky Pick for dates by going to your account settings and selecting "Dating Preferences." You will be able to turn off the function from that point forward.
Q2. How to Stop Facebook from Using Your Location for Dating
A: Launch the Facebook app, then go to the Settings menu to disable the location feature of Facebook Dating. Select Dating from the menu, and then deactivate the Location option.
Q3. How exactly can I remove the dating app from my Facebook account?
A: Launch Facebook in order to deactivate the dating app from your account there. Then, go to the menu by clicking the three horizontal lines in the upper left corner, and then choose "Settings."
After that, select "Apps" from the menu on the left side of the screen, and then scroll all the way down until you locate the dating app. In the end, choose "Remove" from the menu, and then click the Confirm button.
Q4. How to Disable Dating Advertisements on Facebook
A: You may stop seeing advertising for Facebook Dating by going to your account settings and selecting the "Ads" option. Click on the "Your Interests" link located under "Your Information."
A list of your Facebook-associated hobbies, including Dating, will appear. To delete "Dating," select it and then choose the "X" that appears next to it.
Q5. How to Disable the Active Status on Your Facebook Dating Account
A: If you want to stop receiving messages from potential dates on Facebook, you may disable your Active Status in two clicks.
Navigate to the settings for "Dating" on Facebook.
Select "In a relationship" from the drop-down menu labeled "Status."
Save your changes.
Q6. How to Disable Friends with Mutual Status on Facebook's Dating App
A: You may disable the option for Facebook dating to show familiar friends by going to the Settings page and selecting Dating from the drop-down menu.
Select Who Can View My Profile and deselect the box labeled show my relationship status. This setting is under Who Can View My Profile.
Q7. Is It Possible to Disable Facebook Dating?
A: You are able to disable the Facebook Dating feature, yes. To change your Facebook dating settings, choose the "Dating" option under "Settings."
You will be able to turn off the function from that point forward.
Conclusion
Facebook has made it possible for users to easily disable Facebook Dating at any moment from their mobile devices, should they so choose.
It is essential to have a solid understanding of the repercussions of each potential choice before deciding which path to take, as is detailed in this manual.
The modern world offers many opportunities to find a date, the most prominent of which is dating apps.
On the other hand, dating apps might be a risk to your privacy, mainly if you need to be more careful about how you use them.