Everyone knows that when you save a Snapchat photo by either saving it or taking a screenshot of the screen it will notify the other side that you did it. So what do you do if you want to save Snapchat photos without anyone knowing? There are solutions.
This guide will teach you how to safely and securely save Snapchat photos without anyone knowing.
General solution
1. A difficult method to use, but a method nevertheless is to take an actual photo (with a camera or webcam or another phone) of the Snap that you want to save.
The resulting quality of the image is not as good as the sent image, but it's better than nothing so if you really want to save it, that's how you do it without many headaches.
Android phones solution
First, you need to be able to download apps from outside the Google Play store. So you need to do the following to enable that feature:
1. Open your Settings
2. Select Apps
3. Scroll down and click Special Apps Access
4. Click Install Unknown Apps – You will need to grant permission to each app individually.
5. Now locate the Chrome app from that list and click on it to change the " Not allowed " to " Allow "
NOTE – If you don't use Chrome on your phone, search for that browser and do it the same way
6. Now head over to apkmirror.com/apk/casper-io/ in your browser. Why? Because Snapchat asked the developers of Casper to remove their app from their official site, and they did it, but you can still download the app from the apkmirror site.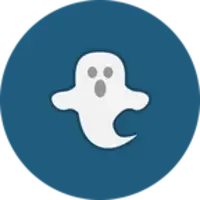 7. Download the Casper app to your phone.
NOTE – Make sure you download the latest version of the app as older versions will most likely won't work anymore
8. Install the app on your phone, once the download has finished just click the notification bar and tap it. This is install the Casper app on your device just like any other app you would download from the Google Play once you allowed downloads from third party sources ( unknown sources )
9. It is recommended to create a NEW Google email account to register with Casper. Yes, the developers of Casper recommend this themselves for extra security. After creating your new Gmail account, launch the Casper app
10. Launch Casper and enter your Snapchat login details so the app can connect to your Snapchat account.
11. After that Casper will ask you to login with your NEW gmail account.
12. Now you can search and find a Snap you would like to save to your device without anyone knowing. Run Casper and you will see a list of all the Snap and Stories you have access to.
13. Tap a Snap or Story to view it – Now you can view Snaps and Stories without the other side knowing about it or getting a notification
14. Tap the download icon to view it as many times as you like anonymously
Once you download a Snap it will show in the Saved Snaps menu inside Casper and you can watch it as many times as you want without anyone knowing.
Important note – To keep using Casper without your account being locked it is very important to keep the app updated. Regularly check for new updates and download it.
iPhone solution
You will need to use a Jailbreak iPhone to save Snaps without anyone knowing. Please note that Jailbreaking your iPhone is sometimes not possible, depending on your version of iOS it might work and might not.
If you can't jailbreak your iPhone you will not be able to save Snaps without the other user knowing.
If you managed to Jailbreak your iPhone, you will need to launch Cydia. After jailbreaking successfuly you will see the app Cydia which is a jailbreak manager app on your home screen.
1. Launch Cydia app
2. On the home screen tap the Search button at the bottom right side.
3. Enter a search for " Phantom " which is a BigBoss repository. It comes preconfigured with Cydia
4. Select " Phantom by developer CokePokes – Sounds funny we know, but this is a Snapchat tweak that will allow you to save Snaps without anyone knowing. Hey, you wanted to do some fishy stuff, so the solution is a little bit fishy too.
5. Tap the install button to add the Phantom app to your device.
6. Once you tap install it may take a few minutes to complete, you will know it is done because usually the home screen will reset after the installation is complete.
7. Once done, launch Snapchat – Phantom adds NEW controls to your Snapchat app, so launch it and take a look.
8. Tap on any Snap you want to save, and you will suddenly notice there is a new icon to download it directly from the Snap screen. This is one of the new features added with Phantom and you can now save the Snap without them knowing.
Note – You can adjust the Phantom Snapchat settings to make it save the Snaps automatically or save them into a protected folder with a password or just save them to your iPhone photos app. You do this by going to the Snapchat settings menu.
Similar to Casper, Phantom is being updated regularly, so check it often and update the app to be able to keep using it.
Final notes from editor
Some pictures are meant to be private, the nature of Snapchat is to allow people to share photos that are not saved and meant to be deleted. Be mindful about which photos you save without the other side knowing. If it's a photo you feel you should NOT keep, you probably shouldn't save it.
Another point is that these third party apps and non original or authorises services comes with risks to your accounts and devices. So keep this in mind as your accounts might be blocked or have other issues.