If you just purchased your laptop, you might be wondering what are some cool things that you can download on it to make sure that you don't miss an important app or program. We're here to help and share with you some cool things to download on your new laptop.
We've already talked about how to make your laptop look cool – so now it's time to make sure that the programs are cool as well. And, of course, that you don't miss any important or just plain fun app.
What are some cool apps to download on your laptop?
The truth is that there are tons of fun apps that you can download on a new laptop – most of them available for free. It all depends on what your preferences are and what you're planning to do mostly on the laptop.
Without claiming that we're covering them all, here are some important apps to have on your new laptop:
Google Chrome
The first and most important thing you should download on your new laptop is Google Chrome. This is the Internet browser of choice, the most popular and the best one in our opinion.
It is true that Microsoft themselves have built a pretty solid alternative with Edge (which is built similarly to Chrome) and Firefox remains an alternative, but we still prefer Google Chrome.
Apache OpenOffice
This is an alternative to the paid version of Microsoft Office. An open source software that does the almost all the same things that Office does, but at no cost for you.
I am a big fan of OpenOffice and I have been using it for over a decade. It's still getting updated and better than ever with each new update. Make sure to download and install it if you need access to a document editing software, but also use spreadsheets, tables and much more.
Spotify
I have to admit that I still miss my WinAmp days, because I had managed to build a pretty impressive collection of music with some songs not available on Spotify.
But for portability and taking your favorite music anywhere with you, Spotify is the top choice. So make sure to download it and install it from the Microsoft Store – even the free version offers a lot, so it's definitely worth having.
VLC Media Player
Known for ages as "that video player that requires no codecs to play any movie," VLC remains an amazing option today, after all these years.
If you want to playback any sort of video on your laptop – no matter if we're talking about movies, series or clips you have filmed yourself, then VLC is one of those things you really need.
WinRar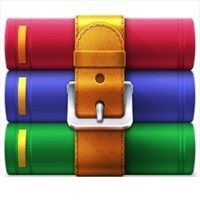 WinRar is the good guy that lets you test it indefinitely. And you will certainly end up with an archive sooner rather than later, so you will need WinRar installed.
This is a free app that allows you to create your own archives or unpack existing ones – so make sure you get it now and always have it around.
Photoscape X
You will need a photo editor, that's a fact. Even if we're just talking about looking at photos you have saved on your laptop, you will still need a dedicated program.
While not as complex as the better known Photoshop, Photoscape X is just enough for most people out there – especially those who don't plan to do a ton of editing (but still get many options for free).
I have been using it for a long time now and I can say that I never felt the need for more. So definitely check it out and install it on your newly purchased laptop.
TED
We believe that everybody has heard, at one point or another, about the famous TED Talks. They are inspirational and educational and it's worth hearing as many as possible.
And TED makes it possible as a free app available on the Microsoft store. It gives you instant access to more than 1,600 TED talks, so start listening ASAP!
Wallpaper Studio 10
When it comes to making your laptop cool, few things make a difference as big as choosing the right wallpaper. And with Wallpaper Studio 10, you have access to hundreds of thousands of images you can use as your background image.
Easy to use and even easier to create your own set of favorites to use as a slideshow as your desktop's background, Wallpaper Studio 10 is a must have app!
DosBox
Bring the old operating system DOS back to life with this little program. Best part? Many DOS programs, including games from back in the days are now abandonware, so you can download and play them for free – as long as you have DosBox (also available for free).
Adobe Acrobat Reader
You will surely end up having to open a PDF file sooner rather than later. And that's when the popular Acrobat Reader comes into play. The paid version allows you to do a lot more, but you'll get a ton done with the free version also – available for download here.
TikTok
Many people believe that Tik Tok is a mobile-only app, but the truth is that you can also download the app on your laptop. It's better to use it on a laptop, in my opinion, especially as the viewer because you have a larger screen available.
Just make sure that you do want to download it: you'll most likely get it and do nothing but watch TikToks all day long!
Whatsapp Web
The popular instant messaging app is, just like Tik Tok, also available for desktop. You need to download the free dedicated client, sync your Whatsapp account from your phone and you're ready to go.
You get the advantage of being able to access Whatssapp on your laptop and type a lot faster. At least that's my case.
Instagram
The social media trio is complete now with Instagram. Also available as a free to download app from the Microsoft Store, Instagram will allow you to see photos from people you follow, comment on them and do anything you'd normally do from the mobile app.
Roblox
Sure, you have Solitaire already installed on your laptop, but it really doesn't compare with Roblox. Available as a free download, Roblox brings an entire virtual universe to your laptop and will keep all your entertainment needs filled. You'll love it.
You can download Roblox from the Microsoft Store for free.
Zoom
We didn't really hear about Zoom until 2020, that's the sad truth. Even though the app was around for way before that, it became the go-to messaging and especially video calling app post 2020.
So you do have to download it and install it on your computer, otherwise you'll be missing out on a lot of online meetings. You just have to have it, that's the truth.
Planner 5D
Well, you don't have to be an interior designer to need this app. You don't even have to plan a remodeling of your home in order to use it. It's just extremely fun and cool to have around – especially since it's available for free.
Just install it, create your dream home (or more) and work hard to make it become a reality. You have tons of options to choose from when it comes to designing your room or an entire house, so get to work!
Screen Recorder +
It doesn't hurt to install an app that allows you to record the screen of your laptop. This app allows you to record both audio and video, making it extremely useful. Available as a free download.
CCleaner
Your laptop might be all new and without any faults, but sooner rather than later, it will have a bunch of debris collected here and there. This is where CCleaner comes in handy.
This is an app that takes care of all the dust cleaning on your computer, but also allows you to update programs, uninstall unwanted ones and much more. A really useful app that you have to use eventually. Also available for free on its official website.
Focus, commit
Do you often find yourself browsing Tik Tok instead of getting your tasks done? Procrastinating is a big thing nowadays and with so many distractions around us, it's very difficult to just focus.
This app will help you achieve your goals: stay focused and get things done. Using the Pomodoro Technique that breaks down larger tasks in smaller ones that you complete in short bursts, it really works and will help you become more productive and focused, without actually working more!
Check it out on the Microsoft Store now – available for free.
Final Words
Now you know a lot more about cool and useful apps to have on your new laptop. There are tons to choose from, but we are sure that if you start by installing the recommended ones above, you'll have all – or at least most – areas covered.
Did we miss any important app? Let us know by sharing your thoughts below about must-have apps and programs on a new laptop.