If you want to get the most out of your webcam modeling career, then you definitely need a great camera.
And today we're going to share with you exactly that: the best cameras for webcam streaming and modeling. And, as you will see, there are plenty of options in all budget ranges.
The truth is that you don't have to spend top dollars from the beginning. We did manage to find some cheaper webcams that still do a pretty amazing job, delivering high quality video and enough options to keep you and your viewers happy.
Eventually, you might want something better, with a better resolution and more features – including autofocus and more reliable overall performance, and we've got you covered for that as well.
So let's not waste a single second and instead let's check out below the best cameras for webcam modeling in 2022. If you want all the details, read on after the table below to check out the full reviews of the recommended cameras.
Please note: Our blog gets commissions for purchases made through links in this article.
Model
Main features
Logitech C922 Pro Stream

Best Budget Webcam for modeling
Streaming resolution: 1080p at 30 FPS
Decent built-in dual mics
Autofocus
Check price on Amazon
Logitech StreamCam

Best webcam for modeling
Streaming resolution: 1080p at 60 FPS
USB-C Connection
Vertical video option
Good built-in mic
Check price on Amazon
Mevo Start

Best Mid-range option
Streaming resolution: 1080p at 30 FPS
Wireless mode (4h+ battery)
Remote control from smartphone
Live follow option to focus on you
if you move
Check price on Amazon
Canon PowerShot G7X Mark III

Best 4K Camera for webcam modeling
Streaming resolution: 4K @ 30 FPS
Full HD streaming @ 120 FPS
Vertical shooting mode
External mic support
Check price on Amazon
Sony ZV-1

Feature-rich alternative
Streaming resolution: 4K @ 30 FPS
Face priority mode
Background bokeh mode
Works well in low light
External mic support
Check price on Amazon
Best cameras for webcam modeling & streaming: in-depth reviews
If you want to get more in depth with the recommended models above and find out why exactly they made it onto my list, you can do so by reading the reviews below. This should make it even easier for you to find the best webcam for your needs and budget.
Logitech C922 Pro Stream – Best Budget Webcam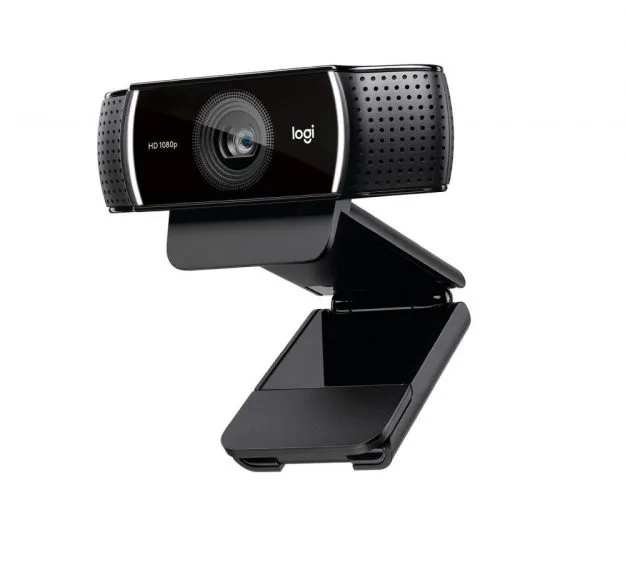 While this camera is not perfect, it definitely offers a lot for the money. It's a great camera for beginners and even though you will have to upgrade eventually, it's more than enough to get you started.
The camera is capable of streaming in full HD resolution (1080p), but at just 30 frames per second. Ideally, you'll want 60 FPS for smoother and nicer movement, but what it offers is not bad at all.
And despite the fact that this webcam is relatively cheap, it performs really well in low light situations. This is a big bonus, because if you're just starting up you probably still haven't mastered the really important aspect of lighting up the scene. So a camera that works well in less than ideal lighting is perfect.
With a wide field of view and solid autofocus, this camera offers excellent video quality for the money. The built-in microphones are also pretty decent, although you will need a dedicated mic especially if you keep the camera further away from you.
While it doesn't come with a ton of features like the more expensive cameras and it only offers 30 FPS in full HD streaming, it has a good image quality, won't break the bank and works perfectly fine if you're just starting up.
Click here to check price on Amazon
Logitech StreamCam – Best webcam for modeling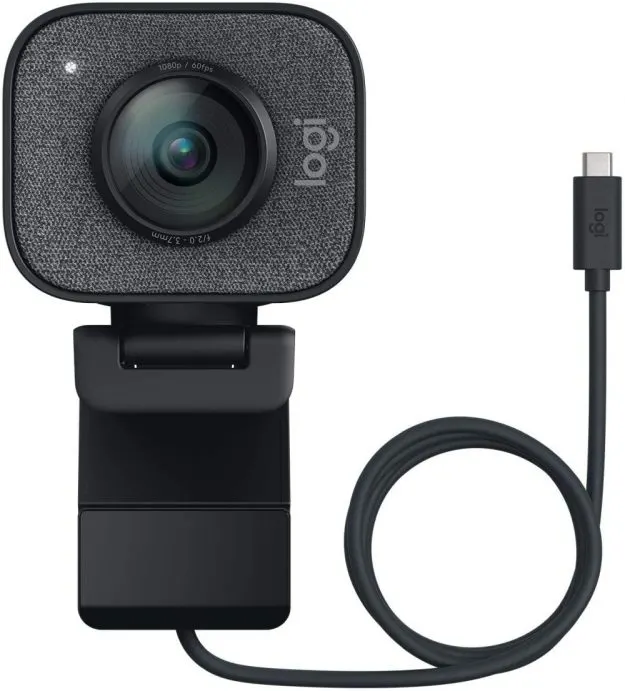 We remain in webcam territory with another webcam from Logitech, but this time with a few upgrades compared to the previous model.
However, if you want to keep costs low and stick to a webcam for streaming, then this is definitely your best choice at the moment.
High quality video can be streamed at 1080p and 60 frames per second, with solid audio as well! Combine that with a solid autofocus and AI-enabled facial tracking and exposure and you have no reasons to complain. The camera will always keep you in focus, even if you move a lot.
An added bonus comes from the fact that you can quickly turn the camera around 90 degrees and shoot vertical videos – great for mobile users, your Instagram feed or wherever you need vertical video instead of the traditional horizontal format.
This is basically an upgrade over the already solid Logitech C922, with better image quality and some extra bells and whistles. Our recommended choice for webcams!
Click here to check price on Amazon
Mevo Start – Best Mid-range option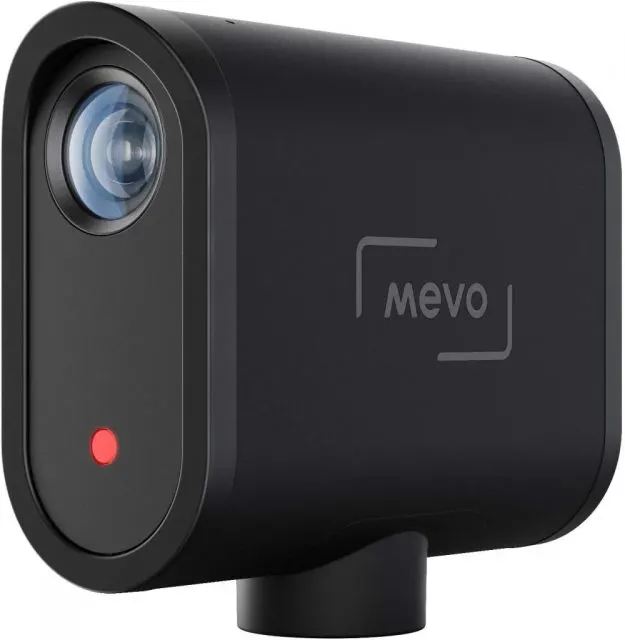 This is the perfect camera for webcam modeling, making the transition from traditional webcams to the feature-packed (and more expensive) DSLRs. And this mid-range option does have some impressive aces up its sleeve!
For starters, you can use it in Wireless mode thanks to its built-in battery. This means that you can get creative with your location, as well as you don't plan to spend more than 4 hours without a power source nearby. (Batteries last between 4-6 hours in our experience).
The video quality is really good too! It can record and stream full HD video at 60 frames per second, which is really good. But even more impressive is its auto-follow feature. With it activated, you film from a distance and the camera will be zoomed in and focused on you, even if you move around. Really useful in specific situations!
Another great feature is that you can control it with your phone, getting access to zoom in and out option and other live editing features. This comes in handy if the camera is away and you still want to change focus or zoom into specific areas.
The built-in microphone is also better than what we have on the webcams, but for perfect sound quality, you will still need an external mic. This is usually the case even with the more expensive digital cameras: nothing beats, in terms of sound quality, a solid microphone.
All in all, the Mevo camera is a small, highly portable camera with some nice, unique features. It's a great mid-range camera that is somehow very popular within church communities… but God won't judge no matter how you choose to use it!
Click here to check price on Amazon
Canon PowerShot G7X Mark III – Best 4K Camera
We're now moving to the big league with my favorite camera for live streaming and webcam modeling. This DSLR does cost a fair bit more than the previous offers, but it offers a lot more in return too.
For starters, the most important part is it being able to stream 4K video (with no crop), albeit at just 30 frames per second. But the quality boost that you get from 1080p to 4K is visible and will definitely be appreciated by all your viewers, even at just 30 FPS.
If you somehow want to stick to the full HD streaming only, then you will get amazing FPS values: 120, for absolutely perfect and flawless movement and video.
This one is also one of the most popular cameras for YouTubers and streamers in all fields at the moment, so you know that you go with a product that has been tested – and appreciated – by hundreds, at least.
So even though it is more expensive than our previous recommendations, it does offer a lot in return – from image quality to features and general build. This is definitely a camera for the Pros and those who want to squeeze maximum quality out of their streams and videos.
Click here to check price on Amazon
Sony ZV-1 – Feature-rich alternative
I am a big fan of the Sony ZV-1, which is actually the camera that I use the most (for vlogging, though, not live streaming). However, relatively recently Sony made it possible to use the camera for live streaming and it's doing a great job at it.
One of the best features of this camera, one that could make it a better choice than the Canon above is the feature that makes it focus on your face only (or switch to object focus if you want to).
In other words, if you bring various items into the stream, the camera can be instructed to still focus on your face – no matter how you move those items – or on the items without you covering your face.
Alternately, you can use the bokeh features to defocus your background and make sure that you are the main focus in the scene with absolutely no distractions!
Of course, the video feed quality is absolutely amazing and if you are not an expert when it comes to shooting video and personally customizing all the features, the auto mode works just great. Simply let the AI choose the best settings and you know you're ready to roll in super high quality.
As I said, this is now my go-to camera for filming as it has plenty of features and it's extremely easy to use. On battery, it won't last too long unfortunately, but that shouldn't be a problem when streaming. So all in all, it's a camera that's definitely worth looking at!
Click here to check price on Amazon
Conclusion
We've already talked about the best laptops for webcam modeling and now we have nicely rounded the tech part up with the best cameras on the market today.
As you can see above, we have plenty of options for all budget ranges. Usually, the more expensive products offer more features and better image quality. But if you are just starting up and not really sure if it's worth investing in top equipment, the cheaper options should work just fine.
I would still suggest to try and get at least the Logitech StreamCam as it is a very solid webcam for streaming. If you have a bigger budget, definitely choose the Canon PowerShot G7X Mark III. Your viewers will surely appreciate the 4K streaming!
What do you think though? Which is your favorite camera on the list above?