There is much more to Snapchat than just the filters and lenses that are offered by default. Actually, you can unlock secret or hidden Snapchat filters or lenses easily, being the first of your group to have them and earning the indisputable honor of Snapchat King or Queen.
And in today's article we're going to talk exactly about that: how to unlock secret and hidden Snapchat filters and lenses. Because it's extremely easy if you know where to look and it's even better if you can beat everybody else to them!
1. Finding the secret codes
This is by far the most difficult part, because… well… you never really know where to look. But the good news is that on most cases these secret codes come as special deals and special Snapcodes from big brands and companies out there.
For example, a while ago Wendy's offered a secret filter via a Snapcode on each cup of soda you purchased, while others followed a similar route.
But how to find them? Unless you really want to subscribe to all companies and follow all big names on Twitter, hoping that they will eventually offer a secret Snapchat code, which will prove a lot more difficult than anticipated, you could always look out for a website that does that for you.
One great place to start is Snapcata, a website that lists a lot of custom and secret filters or lenses. There might be other websites or services similar to it, but this is our go to place for the latest and the best so make sure you check it out first too.
2. Unlocking the secret filters and lenses
Once you have found a secret filter on lens for Snapchat, it's time to unlock it on your device. This is done in various ways:
a) You can scan a QR code with your phone to unlock it instantly
b) You can click a link that will unlock it for you in your Snapchat account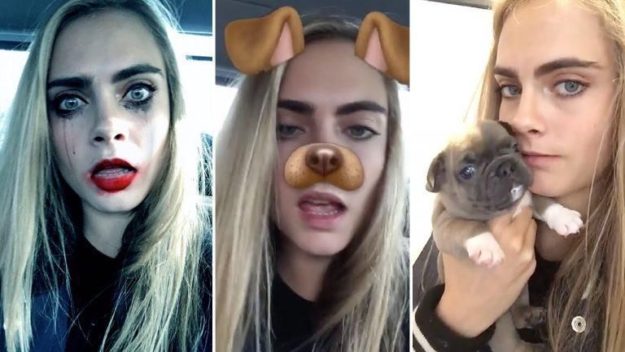 Whatever method you choose to follow, it will unlock the said filter or lens for a limited amount of time. You'll get a message pop up on your Snapchat, giving you the option to unlock it for a limited amount of time, which can vary from 1 hour to 24 hours or even more.
After unlocking them, you can use them as you would use any regular filter or lens on Snapchat. They will always be listed first at the bottom of the screen and you can have all the fun in the world with them, impressing your friends with your knowledge.
So, all in all, it's not difficult at all to unlock secret filters or lenses in Snapchat as long as you know where to look for them. Fortunately, we've got that covered and you can now start getting tons of hidden features for your selfies or videos. Have fun!